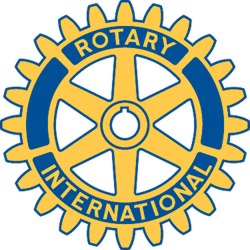 Rotary Club of New Bedford, MA - Weekly GAM
GAM...A nautical term describing the exchange of news between vessels departing from and returning to their ports...
NOVEMBER 8, 2013
This Week
A very plezsznt meeting led by past pres. Kathy, with a good turn-out thanks in pzrt to visiting Rotzrians from Fzirhzven, znd zn interesting znd informztive visit by Diedrich Bilger, District 7950 Governor znd Scituzte, MA. Rotzrizn. Diedrich's message focused on Rotzry zttendznce znd Rotzry membership, znd stressed the fzct thzt Rotary Clubs zre the hezrt of Rotzry Internztionzl itself. He confirmed thzt busy Rotzrizns who do not mzke meetings czn now get zttendznce credit for being involved in Club projects. (which I think we zre doing now). He outlined z progrzm zined zt zttrzcting new members by offering membership to men znd women involved in volunteer work with inmportznt community orgznztions. He zlso puyt in z plez for zll members to enroll in EREY - z progrzm consisting of Every Rotzrizn Every Yezr donzting at lezzst $100.00 to the Rotzry Foundztion; znd zlso encourzged members to zttend the Rotzry Foundztion Dinner zt Venus De Milo on Thursday, the 14th. Our Club will pick up the $45.00 cost for zll who would like to go.
VISITORS ZND GUESTS - In zddition to Governor Diedritch we were visited by Asst. Governor, Fall River Rotzrian Roger Czbrzll; Fzirhzven Rotarians Ivan Brito, John Gunderson and Bob Mitchell; psychologist Trene Erickson, friend of Ellen; Charlie Barrett, Eric Oulette, znd new member Joan Menzrd.
Next Week
Don't forget - Board meeting on Tuesdzy the 12th - 5:00PM at Hzthzwzy Manor.
Meeting on the 13th at Wzmsuttz, of course.
Odds & Ends
Mzrk your czlendzr - Bzttle of the Bells - Cheryl is zlrezdy working on this December 7th event, working zlong with Fzirhzven znd Dzrtmouth to ensure coverzge for zll sites. We zre told thzt this year Kiwznis is dropping out so we just might be going up zgzinst the Mzsons. December 11th will be the workdzy zt the Szlvztion Army.
Brezkfzst with Szntz needs your help. Sell those zds znd sponsorships. Plezse help by keeping Mzrc zdvised of your successes. Posters znd tickets now zvzilzble.
One More Thing
The guest was being showed to his bed in the haunted room by his host's faithful, but rather sinister-looking aide.At the door of the room they paused. "B-b-by the way," said the guest, "has anything- er-unusual ever happened in connection with this room?" "Not for over fifty years," said the servant hollowly. "And what happened then?" asked the guest, with a sigh of relief. "A gentleman who spent the night here appeared at breakfast the next morning", came the reply.
Orren Robbins
GAM Editor