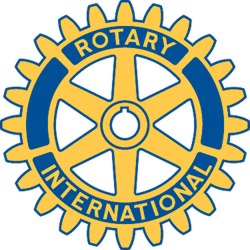 Rotary Club of New Bedford, MA - Weekly GAM
GAM...A nautical term describing the exchange of news between vessels departing from and returning to their ports...
OCTOBER 27, 2013

This Week
At our meeting on Wednesday (last week to be accurate) we were back to our baker's dozen thanks to Steven Galavotti who came along to see what we are all about after visiting our booth a the Oct. 16th Chamber EXPO. He came as a guest of Marc who was manning our boot at that time. An interesting luncheon meeting arranged by Downtown New Bedford Inc. for the same day and time, drew many of our Rotarians away.
Leader Alan was at his best, filling in as a non-guest speaker, and even had a somewhat humorous 'Orren' story for a change.
Next Week
(Actually this week) our meeting will be the day before Halloween. Costumes had been suggested, but mostly seemed not likely, but we're told to expect some Halloween influence anyway thanks to Cheryl. Hope you will come along for the fun.
November 6th will be a visit by District 7950 Governor Diedrich Bilger. Alan will not be able to be with us that day. It would be nice if we could have a large turn-out to welcome the Governor.
Odds & Ends
First off, I'm sorry to be so late this week. Too much going on - Funeral, flat tire, loss of memory, other meetings, etc.
Good to see a few Rotarians at the United Way 60th Anniversary meeting on Thursday evening. Perhaps we could give them az make-up if needed??????
Board meeting scheduled for November 5th postponed until November 12th at Hathaway Manor.
There's only a bit over three weeks to sell ads and sponsorships for Breakfast with Santa event. Please get info and $$$s to Marc as soon as you can.
By the way - we need a Santa for that December 1st project. Care to give it a try?
A great opportunity to get a good look at District 7950. RI Foundation Dinner November 14th at the Venus De Milo in Swansea. Our club will pick up the tab if you'd like to go.
One More Thing
Motorist - "How far is it to the next town?" Native - "Nigh on to five miles as the crow flies." Motorist - Well, how far is it if the damned crow has to walk and carry an empty gasoline can?"
Orren Robbins
GAM Editor