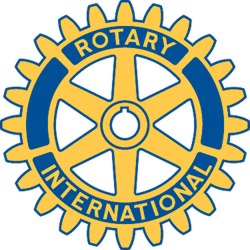 Rotary Club of New Bedford, MA - Weekly GAM
GAM...A nautical term describing the exchange of news between vessels departing from and returning to their ports...
OCTOBER 4, 2013
This Week
A delightful meeting with Alan at the helm and with the help of Bella Medeiros, Director of Bridge House, showing a video of the Bridge House staff anc children as they enjoyed the Rotary cook-out at Alan and Joy's home on August 24th. Needless to say, the children had a wonderful outing, and we had a very touching look at the role of Bridge House thanks to Alan and Bella, and thanks to photographer Pam.
In other business Alan gave a brief report of action at the Board of Directors' meeting on Tuesday that approved Eric Oulette and Trine Erichsen-Vinagre for membership; accepted the resignations of Kristen Morgan and Jim Oliveira; and awarded $500 donationa to the Narragansett Council Boy Scouts and to the YMCA. We also learned that we would have a new member, Southbridge MA Rotarian Joan Menard whorecently moved to Dartmouth. Breakfast with Santa fund-raiser was also a major item of discussion with Marc taking the leadership role.
VISITORS AND GUESTS - In addition to Bella - Our new member Joan, and soon to be new member Eric. Also good to see George Costello back again.
Next Week
?
Don't know, but will be at the Wamsutta and will surely be worth your visit.
Odds & Ends
B with S co-chair Marc has already started promoting his advertising on placemats and sponsorship sales fo that important December 1st event. Support of all of our members is needed and forms for those two items ready to be distributed. Much more on this in the days ahead.
Cheryl is soliciting volunteers to help at the Salvation Army motorcycle show from 10:AM to 2: PM on Saturday, October 19th. Check with her for more info. She is also booking volunteers to help an the Rotary Club booth at the upcoming Chamber Business Expo on Wednesday the 16th at White's. Paula is looking into lunch for our meeting there that day.
September 100%-ers were: Cheryl, Lisa, Alan, Carole, Ron, Michelle, Stu, Rich, Tom, Orren, Marc, Mark, and Nancy.
One More Thing
A fiery tempered Southern business man wrote the following letter; "Sir - my stenographer, being a lady, can not type what I think of you. I, being a gentleman, can not think it. You being neither, will understand what I mean!"
Orren Robbins
GAM Editor