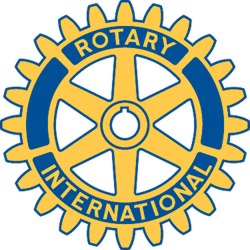 Rotary Club of New Bedford, MA - Weekly GAM
GAM...A nautical term describing the exchange of news between vessels departing from and returning to their ports...
SEPTEMBER 12, 2013

This Week
Back again to the baker's dozen attendees thanks to visitor Eric Oulette, Narragansett BSA leader who will be applying for membership soon we're told; and also especially good to have George Costello back with us aftert quite a long absence. He's indicated he'll be regular once again.
Club leader Alan and prayer leader Stu's thoughts on this 9/11 day were all about that disasterous day twelve years ago with rememberance, and silent, and vocal prayer in memory.
Taking and giving a bit of jousting along the way, Alan introduced our speaker of the day- the one and only Carole Johnson - who gave us an interesting look at her childhood and life as a special needs person, and her subsequent years of doing all that she can to help others with similar problems. She has a remarkable attitude despite her handicap, and thanks God daily for what she has.
She will be walking at Fort Taber with many others on Sunday, September 15th, to raise money in support of the Schwartz Center for Children, and would like your support and would be happy to have you join her there. By the way - Happy $$$s today totaling $83.00 (darn good for a small group) will be given in her name in support of her walk.
Next Week
Hope we can get a full house to enjoy a surprise guest speaker that you will not want to miss at our Wamsutta meeting on the 18th. The following week, September 25th, our meeting will be in Fairhaven where we will join the Chamber of Commerce at their monthly Business After Hours event. A great opportunity to promote Rotary membership with this group of business folks.
Odds & Ends
Marc has confirmed that our next fund-raiser, Breakfast with Santa, has been scheduled for Sunday, December 1st this year. More to come, of course.
Thanks go to Lisa today for filling in as attendance taker this week.
One More Thing
"Say," said the man as he entered the clothing store, "I bought this suit here less than two weeks ago, and it's rusty-looking already." "Well," replied the clothing dealer, " I guaranteed it to wear like iron, didn't I?"
Orren Robbins
GAM Editor