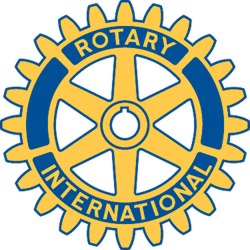 Rotary Club of New Bedford, MA - Weekly GAM
GAM...A nautical term describing the exchange of news between vessels departing from and returning to their ports...
AUGUST 16, 2013

This Week
A baker's dozen plus one shared an interesting message about the work of Community Care Services Intensive Foster Care and Adoption program, from Courtney Edge-Mattos. Community Care is the foster home finder serving Southeastern Mass from Cape Cod to the North Shore, and all of Rhode Island. Finding homes for children whose home-life is dangerous due to violence, mental health problems and other forms of neglect- homes where one child, or even several children from an unfit home, can be taken in all together in an effort to maintail family togetherness. It is very obvious that this is a well thought-out process that also includes an extensive program to ensure the safety and welfare of each adoptive child by a thorough checking and training program for prospective adoption parents.
If interested, more info can be had at http://fostercare.communitycareservices.org
Also on tap this week - the installation by OBR of our newest Rotarian, Beatriz Oliviera, Development and Marketing Manager of the Schwartz Center for Children. Beatriz is also deeply involved in the Post Cards From New Bedford Photostory project that she told us about a few weeks ago. Putting her to work right away, Alan had her lead our closing Four-Way-Test. Beatriz is sponsored by Past Pres Kathy. Be sure to make her welcome - she's a great lady!
Next Week
We'll see! Lisa is off to a great start with this week's program, for sure.
Odds & Ends
Leader Alan read a nice thank you letter received from last week's Scholarship recipient Kelly Bradford.
Alan also put in another reminder of the up-coming Bridge House cook-out at his Marion home on Saturday, August 24th. All are invitedand welcome to bring a child or guest to this 11:00AM event. A head count is needed, so be sure to let him know if you will be there.
I hate to be a pest (yah, sure) but still wish someone would put together a new, updated membership information list. The last one was printed on 3/20/2009 and needless to say there have been a lot of changes as members have come and gone since then.
One More Thing
"Father," said Dorothy, "The bank in which you told me to my money in is in a bad way." "A bad way ?", returned her father, "Why, my child, that's one of the strongest banks in the country. What in the world gives you that idea?" "Well", said Dorothy, "it returned one of my checks for only $25 today marked 'No funds'.
Orren Robbins
GAM Editor