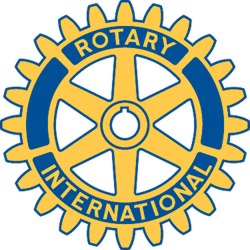 Rotary Club of New Bedford, MA - Weekly GAM
GAM...A nautical term describing the exchange of news between vessels departing from and returning to their ports...
JUNE 21, 2013

This Week
A baker's dozen of us were treated to an extremely interesting and informative message from two guests - Executive Director Michelle Loranger, and Development Manager Vangy Auclair, of the Children's Advocacy Center of Bristol County - a group that is deeply committed to assisting children of abuse and their families through a tightly coordinated system of community partnerships including the Mass.Dept. of Children and Families, Bristol County Police departments and DA's office, just to name a few. In place since 2007 at their Fall River office, they have already handled over 2,200 cases of child abuse over the past six years.
If you or anyone you know would like to learn more about this important child protection entity, they have extensive informational brochures at their 58 Arch Street, Fall River office. More info can also be had by phone at 508-674-6111 or on the internet at www.cacofbc.org
VISITORS AND GUESTS - A delightful visit from Rotarians Rick and Connie Vaillancourt from Shakopee, Minnesota. Rick is a Fairhaven native and they are looking for a place to move back here in the greater New Bedford area.
Next Week
Wednesday, June 26th, regular meeting at the Wamsutta. No meeting the following week, July 3rd and no board meeting on July 2nd because of the 4th Holiday. Next week is also Pres. Kathy's last day as President. Let's have a real big turn-out to thank her and acknowledge her two years of leadership service!!
Odds & Ends
District 7950 total annual contribution to the Rotary International Foundation is falling about $22,000.00 below the $132,000.00 pledged by the district clubs. District Major Donors chair Greg Roche has appealed to all Clubs to help make up this shortfall. Pres Kathy has committed to use Happy $$$s collections this week and next week for this fund.
Get well wishes go out to Stu lawrence who we are told was in the Hospital with severe pneumonia, but is now back home and doing better.
See you tonight at the Swizzle Stick Lounge?????
One More Thing
Definite proof - Counsel (to police witness) "But, if a man is on his hands and knees in the middle of the road, that does not prove that he is drunk." Policeman: "No sir, it does not. But this one was trying to roll up the white line."
Orren Robbins
GAM Editor