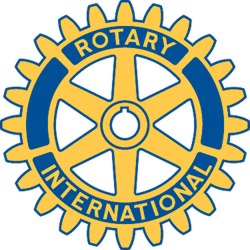 Rotary Club of New Bedford, MA - Weekly GAM
GAM...A nautical term describing the exchange of news between vessels departing from and returning to their ports...
MAY 31, 2013

This Week
If you missed the late afternoon 'meeting' at Travessia - and many of you did - well....... you really didn't miss a "meeting" as such, you just missed a small 'gathering' and a small wine tasting. I must admit that I left early (not a wine drinker), so all I can tell you is that Travessia is a nice little urban winery, right in the heart of downtown New Bedford, where they make wine right there in the back room. Strangely, there is another very elaborate wine store about a hundred yards away on the same street. Hard to imagine that both will be successful!
VISITORS AND GUESTS - Our District Area 7 Assistant Governor, Fall River Rotarian Roger Cabral, and our own Ron Melbourne was there, too.
A week or so ago I got an e-mail from District that I wish to share with all of our members. In a vrfy unusual situation (for Dist. 7950) our 2012-2013 contribution to the Rotary International Foundation is way behind our goal with only one month left is this Rotary year. The District goal is $132,590.00 based upon last year's donations of $137,600.00. YTD total donations of only $81,090.00 leaves us about 40% below goal at this time. If you have made a pledge under the EREY plan you are urged to please fulfill it soon. I'm not sure if our Club pledge has been sent yet, either??
Next Week
Back to the Wamsutta!
Odds & Ends
Board meeting Tuesday, June 4th, 4:30PM at Better Community Living. Need a make-up? You're welcome to come along.
Alan is working on a Swizzle Stick Lounge Summer Solstice event for June 21st. If you missed his April event you really should make every effort to attend this time. It's a ball!!!!
One More Thing
Englishman: "Odd names yhour towns in America have. Hoboken, Weehawken, Oshkosh, Poughkeepsie." American: "I suppose they do sound queer to English ears. Do you live in London all of the time?" Englishman: "No, indeed. I spend part of my time at Chipping Norton, and divide the rest of the time between Bigglewade and Leighton Buzzard!"
Orren Robbins
GAM Editor