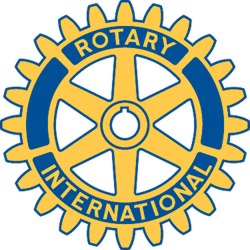 Rotary Club of New Bedford, MA - Weekly GAM
GAM...A nautical term describing the exchange of news between vessels departing from and returning to their ports...
MAY 23, 2013
This Week
Chalk up another one for Alan - His presentation of dozens of photographs from the RotaFest and his Swizzle Stick Lounge April event was excellent - an eye opener for anyone who was not at either one or at none of these gatherings, and a wild reminder to those of us who were, of the number of people present and the fun, food and frolic that they both provided. I, for one, realized what fun we "old folks" missed by leaving the Swizzle Stick as early as we did. I bet we can get him to show that once again if you'd like.
?Alan also took the opportunity to publicly praise Julie for her work with the RotaFest, and point out that he has already booked the Seaport Inn for our 2014 May 1st RotaFest. He also took time to recognize and express thanks to Cheryl's husband Charlie for all of his photo work at both events.
Pres Kathy gave a brief report of her and Cheryl's trip to the Plymouth District 7950 Conference last weekend - also noting that our Alan was busy there doing some entertaining on Saturday evening. Hmmm.... Perhaps he will be doing his act for all of us some week soon????
VISITORS AND GUESTS - Always a pleasure to welcome Nancy's husband Gerry and thank him for his annual work on our Lottery scratch tickets picture framing fund-raiser.
Next Week
Remember - No noon meeting on May 29th - We meet instead at 5:00PM at the Trevessia urban winery, 760 Purchase Street in Downtown New Bedford. Pres, Kathy also announced that there will be no expense for individual Rotarians who attend - the Club will be picking up the tab. There will be another reminder from her with more details, I'm sure.
Odds & Ends
Pres. Kathy announced the arrival of the ten tickets for the United Way June Clam Bake with Lobster. Those members interested in having a ticket were given numbers and ten were winners of one ticket each. (I did not get all ten winner's names, so will not mention any.)
APRIL 100%-ers - Nineteen members are honored: Cheryl, Dan, Kathy, Lisa, Alan, Paula, Ellen, Carole, Ron K., Michelle, Stu, Rich, Orren, Tom, Marc, Linda, Robert, Mark and Nancy. Make-ups sure do make the difference and we are delighted that so many members take advantage of that opportunity.
Thanks to Tara for scooping up those Happy $$$s this week.
One More Thing
"Why did you come to college, anyway?, You are not studying," said the professor. "Well.", said Willie, "I don't know exactly myself. Mother says it is to fit me for the Presidency; Uncle Bill, to sow my wild oats; Sis, to get a chum for her to marry; and Pa, to bankrupt the family."
Orren Robbins
GAM Editor