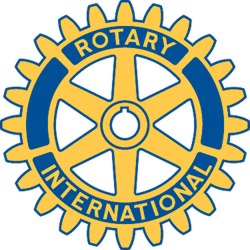 Rotary Club of New Bedford, MA - Weekly GAM
GAM...A nautical term describing the exchange of news between vessels departing from and returning to their ports...
GAM - Special Edition

This past Saturday evening the first ever New Bedford Rotary Club Spring Break party was held at the infamous Alan & Joy's Swizzle Stick Lounge, in Marion, MA.
The 32 attendees, and what they brought, were:
Toni Arsenault - Delicious deviled eggs
Cheryl Barrett & Charlie - Yummy Chicken & Broccoli Ziti
Dorothy Cox – Assorted Chocolates and Chocolate dipped Strawberries
Kathy Castro - Way too few addictive fish cakes, and a fruit bowl
George Costello - Wines (can never have too much wine)
Lisa Faria & Frank - Chocolate Kahlua Cake (yes, it's as good as it sounds)
Alan Freitas & Joy – Liquor, mixes and Bartender*
Ellen Gitlin & Steve – Spanakopita (Greek spinach pie hors d'oerves)
Carole Johnson & Lola – Roasted road kill (Actually a scrumptious chicken)
Bill Langbauer & Lillie – Cheese & Pepperoni platter
Michelle Lapalme – Chicken Ring (Not sure what is was but it was delicious)
Rich Medicke – Chips and Soda
Kristen Morgan – Brownie (Alice B. Toklas's recipe?)
Tom Riley & Joan – Savory Meatballs
Orren Robbins & Mary Frances – Shrimp and cocktail sauce
Mark Shpritzer – Paper plates and Plastic ware
Linda Silveira & Joe – Home made cookies (Ah, but whose home)
Carl Soars & Maria – Two Wicked Kicken' Cheesecakes
Rob Spavento & Katie – Oreo Cupcakes (OMG, they were sinful)
J. Mark Treadup – I had suggested he bring "Rolls"; so he brought 'Tootsie" (and buns)
Nancy Wood & Gerry – Luscious Salad
*Christen, Joy's daughter-in-law bartender for the evening, got many compliments and lots of tips.
The musical entertainment was provided by numerous Rotarians and guest, most notably:
Tom Riley & Charlie Barrett (their duets must be heard to be believed; and maybe not even then)
Joy Freitas (who had trouble with some of the lyrics despite the fact that it was karaoke, and the friggin' words were right there on the screen)
Nancy Wood Dupont, Cheryl Barrett & Ellen Gitlin (Out-supremed the Supremes)
Carl Soars on bass (Gerry Dupont filled in)
Alan Freitas played rhythm guitar, harmonica, keyboard percussion and sang (all with equal ineptitude)
Meanwhile, Kristen 'Back Breaker' Morgan and Michelle 'Bad Loser' Lapalme were hustling in the back room (Bumper Pool), where Rich Medicke was attempting to prove that you can beat Nancy at Air Hockey without actually being able to SEE the puck.
Special guests for the evening were Lola & Dorado, and even Elvira-'Mistress of the Dark' made an appearance.
And It was great that former New Bedford Rotarians Dorothy Cox and Carl Soars were able to join us. (Would be really great if they actually DID JOIN us.)
All in all everyone reported they had a great time, and loved the Swizzle Stick Lounge venue, so there will very likely be an encore performance (How does a Rotary Summer Solstice at the Swizzle Stick Lounge party on June 22nd sound?)
One More Thing
A small child asked his mother, "Mummy, how do lions make babies?"
"Good gracious child," replied the mother, "how should I know? Your father's a Rotarian."
Orren Robbins
GAM Editor