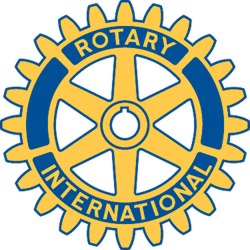 Rotary Club of New Bedford, MA - Weekly GAM
GAM...A nautical term describing the exchange of news between vessels departing from and returning to their ports
APRIL 4, 2013
This Week
Another of our "Small but enthusiastic" gatherings, including this week the much missed David Biggs and Nancy Wood, enjoyed a calm and cut short event because there was no guest speaker so the main issue of the day focused mostly on encouraging selling those RotaFast tickets, gathering raffle/auction items, and members bringing in wine/liquor bottles and lottery scratch tickets as Pres. Kathy has asked for.
Alan and committee have secured much food and beverages and suggests pointing out to prospective ticket buyers that they will be getting literally a full dinner for their $50 ticket in addition to the wine tasting. Pres Kathy reported that the Board of Directors on Tuesday evening okayed the running of four advertisements about RotaFest in the Standard-Times which will also be of help in attracting buyers.
Next Week
A real new twist as there will be no noon meeting on the 10th, but we will be meeting instead from 5:00 to 7:00PM at the Purchase Street BayCoast Bank where we are co-sponsors to the Chamber of Commerce monthly "After Hours" event. Sounds like fun even if we're not Chamber members.
Odds & Ends
Last reminder about the Spring Break at Alan and Joy's home in Marion on Saturday. If you need directions, e-mail Alan and he will send 'em to you. Starts at 6:00PM and ends 'who knows when'. Guaranteed to be a long-remembered blast!!!!
Pres Kathy promises a very special meeting back at the Wamsutta on April 17th; and another special late afternoon meeting at Travessa in downtown New Bedford the Wednesday after that. You can't say that April is not a busy month.
Still time to join Pres. Kathy at the May 16-19th District Convention in Plymouth. No cost to you, and a wonderful opportunity to learn more about Rotary nand District events.
March 100%-ers were; Cheryl, Kathy, Lisa, Alan, Paula, Ellen, Michelle, Carole, Stu, Rich, Tom. Orren, Marc, Linda, Robert, and Mark. See what having "make-ups" can do for you??
One More Thing
This 'borrowed' from "Southcoast Hospitals Volunteer Happenings" given to me by my granddaughter Amanda - A sweet grandmother telephoned St. Joseph's Hospital. She timidly asked "Is it possible to speak to someone who can tell you how a patient is doing?". The operator said "I'll be glad to help, dear. What's the name of the patient?" The grandmother in her weak tremulous voice says "Norma Findlay, Room 302". The operator replied "Let me put you on hold while I check with the nurse's station for that room". After a few minutes she returned to the phone and said "I have good news. Her nurse just told me that Norma is doing well. Her blood pressure is fine, her blood work just came back and her doctor has scheduled her for discharge tomorros." The grandmother said "Thank you. That is wonderful, I was so worried. God bless you for the good news." The operator replied "You are more than welcome. Is Norma your daughter?" The grandmother said, "No, I'm Norma Findlay in room 302. No one tells me crap!"
Orren Robbins
GAM Editor