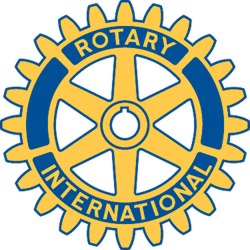 Rotary Club of New Bedford, MA - Weekly GAM
GAM...A nautical term describing the exchange of news between vessels departing from and returning to their ports...
MARCH 7, 2013
This Week
Oficially a "meeting" - but actually more of an "eating" - as we gathered at Davy's Locker on Wednesday - surprisingly with the largest attendance (twenty) that we have seen in quite a while. The food was delicious, of course, but rather slow in arriving so many attendees "had to "eat and run" back to work. All in all fun and a fine food day to be sure.
VISITORS AND GUESTS - Alan was accompanied by wife Joy - and it was nice to see Honorary Member Julie, and member Roy back with us. And, oh yes - a young man who did not get introduced - might be another new member candidate?
Coming Attractions
RotarFest wine, food, and raffle/auction at the Fairhaven Seaport Inn on April 25th coming up rather quickly. Time to get busy selling tickets and sponsorships, ane gathering raffle and auction items. Our goal is three hundred in attendance for an all time great event.
Next Week
March 13th - It'll be the "wearin of the green" as we celebrate St. Patricks Day back at the Wamsutta. I have a feeling that there will be some surprises that day as have popped up in years past. Don't forget - wear green - even if you have no Irish connection.
Odds & Ends
Mark your calendar - Saturday evening, April 6th - for "Spring Break" at Alan and Joy's Marion home Swizzle Stick Lounge. Food, fun, beverages. music and more. You'll love it!
February 100%-ers - Congrats to: Cheryl, Dan, Kathy, Lisa, Alan, Carole, Ron K., Stu, Bill R.,OBR, Marc, Linda, Robert and Mark.
Thanks to Ron for taking attendance and dough in Paula's absence.
Was our annual visit to the Salvation Army luncheon a Million $$$$ Meal? No money was collected that week but????
One More Thing
An old man at an evening function bowed his head and wept quietly but copiously while a young woman rendered the plaintive ballad "My Old Kentucky Home". The hostess tiptoed up to him and inquired tenderly; "Pardon me, are you a Kentuckian?" "Nay, Madam", the tearful one repliec. "I'm a musician!"
Orren Robbins
GAM Editor