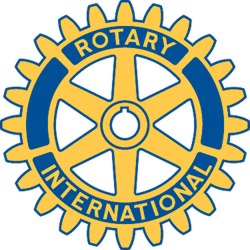 Rotary Club of New Bedford, MA - Weekly GAM
GAM...A nautical term describing the exchange of news between vessels departing from and returning to their ports...
February 14, 2013
This Week
Another "small but enthusiastic group", namely Tom, Stu, Ron, Tara, Dan, Mark, Marc, Kathy, Linda, Lisa, Alan, Robert and I, braved the wilds of winter wind and white to attend a shortened meeting celebrating the voraicious values of Valentine's Day thanks to heart-shaped candy and balloons provided by Alan.
Spinner Publications had cancelled as guest speaker, but hopefully will re-schedule at a later date.
Rounding out the activities we had Ron taking attendance, Tara doing Happy $$$s, and Dan shutting things down by leading the Four-Way-Test.
And, incidently, with four Valentine Balloons and four lovely lady Rotarians present - each was able to leave with one of them as a memoir of the day.
Ah, spring . . . Where art thou?
Next Week
February 20th - The plan is that we will have another4 "away" lunch at one of my favorite places, Davy's Locker. Look for Pres. Kathy's e-mail confirmation (or not), and if she says it's a go she will need a head-count by Monday, so don't forget to let her know.
Odds & Ends
Wednesday, February 27th will be our annual luncheon celebration of the Battle of the Bells at the home of the Salvation Army at 619 Purchase Street. This always delicious meal will be another head-count need situation, too.
While looking through the Phone Book for street number for the Salvation Army HQ, I couldn't help but notice that there are almost 150 St. (Saint) places here in Southeastern Massachusetts. (note I do not use "Southcoast") Wow! Kind of like living near the Vatican!
One More Thing
A wager was laid that it was a Yankee peculiarity to answer one question by asking another. To sustain the assertion a down-Easter was interrogated. "I want you," said the bettor, "to give me a straight-forward answer to a plain question." "I kin do that mister," said the Yankee. "Then, why is it that New Englanders always answer a question by asking one?" "Do they?" was the Yankee reply.
Orren Robbins
GAM Editor