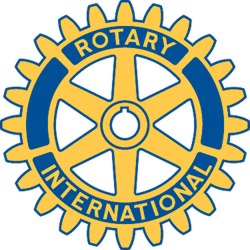 Rotary Club of New Bedford, MA - Weekly GAM
GAM...A nautical term describing the exchange of news between vessels departing from and returning to their ports...
December 14, 2012
This Week
Our Christmas Party at the Country Club of New Bedford had a few bumps, but basically under the leadership of Alan was a nice gathering with a lot of laughs and a lot of fun. Here goes!
He started with a very complimentary (or degrading, can't tell the difference some times with Alan) poem about me, my GAMs, and my favorite beverage. After lunch things really got going as he enlisted the aide of Carole, Me, Mark, Michelle, Dan, Rich, Ellen, Gerry, George, Linda, Kristen and Nancy for a lively version of the Twelve Days of Christmas! Those of you who missed this missed a doozy, to say the least.
Also on the agenda - Toni very nicely recognized Stu's extremely important efforts supporting our Club, showing us the engraved message on five IPods that we have donated to the Nazarene School in his name. Each says "New Bedford Rotary Club in Honor of Stuart Lawrence". Very nice.
And, Pres. Kathy very happily presented Carole with her recently earned multiple Saphire Paul Harris pin, congratulating her for being such a good example of involvement in the world-wide Rotary Foundation support.
VISITORS AND GUESTS - Quite a few - Nancy's husband Gerry, Cheryl's husband, photographer Charlie, Alan's wife Joy, Dan's wife Patricia, and my friend Mary France Terpany. Also great to have Sarah Lamothe with us for this event.
Next Week
Wednesday, the 19th - Back to the Wamsutta for our annual Bridge House Christmas program. Important to note that there has been a change in the way this will be done this year. If you can help, please contact Kathy or Robin to see what you need to do to be a part of this important event.
Odds & Ends
Robert A. Spavento has been nominated by Alan, and hereby is posted for membership. He is a lawyer who lives in New Bedford with his wife, and who teaches at BCC on Tuesday evenings. Your support or comments should be made directly with Pres. Kathy at monet7@verizonl.net
One More Thing
What good did it do to be grouchy today? Did your surliness drive any trouble away? Did you cover more ground than you usually do, because of the grouch you carried with you? If not, what's the use of a grouch or a frown, if it won't smooth a path, or a grim trouble down? If it doesn't assist you, it isn't worthwhile. Your work may be hard, but just do it - and smile!
Orren Robbins
GAM Editor