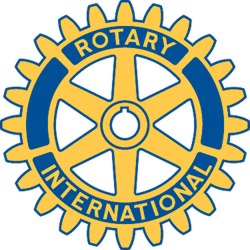 Rotary Club of New Bedford, MA - Weekly GAM
GAM...A nautical term describing the exchange of news between vessels departing from and returning to their ports...
NOVEMBER 22, 2012

This Week
On the first Thanksgiving day, Pilgrims went to church to pray.
Thanked the Lord for sun and rain, thanked Him for the fields of grain.
Now Thanksgiving comes again, praise the Lord as they did then.
Thank him that despite some flaws, we still give thanks and great applause.
Because we are Americans, because we are Rotarians,
Because we live the four way test, we are blessed with a day of rest.
And so we didn't meet today, but I still like to have my say,
And although you may not give a damn, I will still send this week's GAM!
Next Week
We meet at Cotali Mar on Acushnet Avenue. As I recall, the food was great and we had a good time last year. There has been some road work in that area, but hopefully it is finished and we'll find our way. (of course, unless it snows)
Odds & Ends
Next up - Battle of the Bells on Saturday, December 1st - still have a few spots to fill if we are going to continue to have Rotary seen as the valued organization that we have been for many, many years. Remember, we have collected over $100,000.00 for that worthy cause, and pretty well have beaten the Kiwanians time and time again. Let's make it a success once more!
Breakfast with Santa - Sunday, December 2nd at the YMCA - Michelle is heading up the breakfast, Santa Bill is booked and children are excited. Placemat ads need to be in Marc's hands by this weekend, and ticket sales reported to Michelle so adequate food can be ordered.
First meeting in December will be the work party at Salvation Army - December 5th - don't forget. And, oh yes, hopefully the person/persons responsible for odering the Pizza for that day won't forget either (like last year)!
One More Thing
In the words of my friend Vivian Nault - "Yesterday is History, Tomorrow is a Mystery, and Today is a gift!" Thus, worry is wasting today's time cluttering up tomorrows's opportunities with yesterday's troubles. HAPPY THANKSGIVING TO ALL!
Orren Robbins
GAM Editor