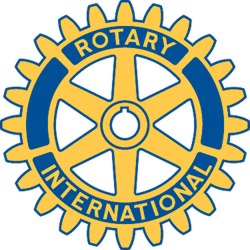 Rotary Club of New Bedford, MA - Weekly GAM
GAM...A nautical term describing the exchange of news between vessels departing from and returning to their ports...
November 7, 2012
This Week
Robin Cabral was our primary speaker, holding a DClub Assembly outlining coming community service projects and delving into Club actifvities. Her emphasis was on three key areas - Bi-monthly Million $$$ Meals, Community service projects and District projects. Aided by Ellen she reviewed the suggestions that had been responses to a previous test by e-mail, and took others suggested today. A vote of all of the new ideas was held and the three areas getting the most interest were - for M$M "bring your own lunch"; for Community "Veterans"; and for District "History". More on this to come, for sure.
VISITORS AND GUESTS - Toni brought prospective member, attorney Robert Spavento; Carol brought Paige Gibbs, friend of Lola.
Alan introduced Gilbert Reis, Administrator of Hawthorne Manner Extended Care Facility and former member of the Fall River Rotary Club.who is as of this writing posted for membership.
Coming Attractions
Right around the corner, Thursday, November 15th, Dist. 7950 Annual Paul Harris Foundation Dinner at the Venus de Milo in Swansea. Cost is $45.00 per. Toni is booking interested members and needs commitments and cash by November 10th. A golden opportunity to participate in this very imp0ortant District event, and to mingle with Rotarians from many, many other Clubs.
Next Week
Still at the Wamsutta at noon with Robin providing another interesting speaker. Then, because it is the day before Thanksgiving there will be no meeting on the 21st of November. Lots going on arfter that though as the year winds down through the Holiday Season.
Odds & Ends
Let's see, briefly but busily - November 28th regular meeting BUT it will be held at the Cotali Mar, 1176 Acushnet Avenue up in the North end.
Saturday, December 1st will be the Battle of the Bells. Still time to sign up to help.
Sunday, December 2nd, is Breakfast with Santa - sell those tickets and placemat ads. Marc needs to wrap up hopefully by next week. Several have committed to the new $200.00 sponsorship plan. Volunteers are needed to help out that morning. Santa (Dr Bill) has been booked.
Wednesday, December 7th - Million $$$ Meal work party at the Salvation Army HQ.
Wednesday, December 12th (12/12/12 by the way) will be our Holiday party luncheon at the Country Club of New Bedford.
George reports that the Rotary night at the Pawsox was a huge success - a good time had by all and good exposure for the Rotary Club.
Robin still needs volunteers for the Monday, November 19th Salvation Army Thanksgiving Turkey give-away project.
And last, but not least - Bill R. and Rotaract need volunteers to help out with an Allen's Pond clean-up project on Monday, November 12th. Call him at 508-259-8144 to join in. He also noted that Rotaract is collecting coats to be sent to victims of hurricane Sandy. Cheryl is handling that.
happy $$$'s totalling $44.00 collected today by Marc will also go to hurricane relief.
One More Thing
Four more years of Obama? Boooo! Guess lots of people do not care about America's future! (See what you can do when are the GAM guy?)
Orren Robbins
GAM Editor