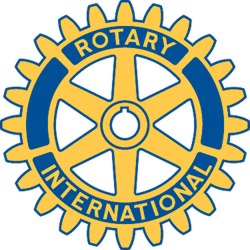 Rotary Club of New Bedford, MA - Weekly GAM
GAM...A nautical term describing the exchange of news between vessels departing from and returning to their ports...
November 1, 2012

This Week
Boo! Another great meeting by Cheryl as we celebrated Halloween with a lot of laughs and good-natured competition between three teams playing a game of Taboo. As hoped for, over half of the attendees came with costumes or masks with the attire running the gamut from sweet little pussycats to a dirty old man, and a few inbetween.
Winners of the Taboo game were the team of Marc, Stu, Paula, Mark and Tara. Tied for second place were the team of George, Pam, Robin, Bill R., and Charlie Barrett; and the team of Kathy, Linda, Orren, Alan and Charlene - winners of attire (or shortage there-of) were Alan and Orren. (You can guess who played the Dirty Old Man)
Our frequent photographer, guest Charlie Barrett, took a ton of photos - hopefully we'll get to see them all soon.
Coming Attractions
Paul Harris Foundation Dinner - November 15th at the Venus de Milo in Swansea. Alwways a good time and good food, too. For more info check with Jim Rassol at jamesrassol@comcast.net or Dave Clifton at diclifton@comcast.net
Next Week
oops! Thought I had a note about it but realize now that I don't for some reason - it was announced to fast and too hard to hear, I guess. Better try to come because you know it will be another good one! Check with Pres. Kathy if you don't want it to be a surprise.
Odds & Ends
Robin gave thanks to all who made donations to Mercy Meals and More, and reminded that anyone who would like to donate but hasn't, should call herand she will arrange for .pick up and delivery.
A bit early but we're already planning for the December 1st Battle of the Bells. A sign-up sheet made the rounds today and will be doing so in the weeks to come.
Rotary Night at the Providence Bruins is Friday, November 2nd. George, Bill R., and Pam will be representing RCNB along with twenty-five children as our guests. Bus leaves at 5:30PM. Still might be time to join in the fun so contact one of the above for details if you'd like to go.
Marc has forms for placing ads on the placemats for December 2nd Breakfast with Santa. He needs your help to continue to make this event a financial success. Breakfast tickets are printed and ready to be sold. Paula has more if you need them.
October 100%-ers - Congrats to Toni, Cheryl, Robin, Kathy, George, Alan, Paula, Stu, Rich, Pam, Bill R., Tom, Orren, Linda, Marc and Mark.
One More Thing
It's the little things we do or say that make or break the beauty of the average passing day. Hearts, like doors, will open with ease to very, very little keys, and don't forget that two of these are "I thank you," and "If you please."
Orren Robbins
GAM Editor