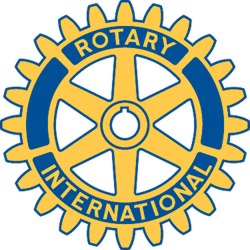 Rotary Club of New Bedford, MA - Weekly GAM
GAM...A nautical term describing the exchange of news between vessels departing from and returning to their ports...
2012 - September 13th

This Week
Guest Day was a huge success with Alan Freitas at the helm, showing our guests and members a wonderfully informative video of Rotary's falue to the world and to our own community, in his usual attention getting presentation manner. Every person - members and guests - took part with brief introductions of themsleves and some pleasant surprisesabout the who, what and why they were there..
VISITORS AND GUESTS were Rosa Moniz, Lynn Donohue, Louis Correia, Maureen Sylvia, Steven Fabrizio, Robert Horten, Walter Murphy and New Hamsphire Rotarian David Feller. Also present, out District Governor-Nominee Valerie Perry, who is a member of the East Providence/Seekonk Rotary Club.
All and all a nice gathering and great opportunity to show non-Rotarians the value of a world-wide organization whose mission is "Service Above Self", and has a partner right here in New Bedford.
Coming Attractions
Mark your calendar - Wednesday, October 17th - White's of Westport Chamber Business Expo where we will share a booth with the Fall River Rotarians. Lunch that day will be what has become known as Harvest Lunch and a head-count will be needed.
Still time to join Alan and Kathy on Monday, Sept. 19th at the District Community Volunteer Night at Lombardo's in Randolph, when our volunteer to be recognized is Lynn Donohue. No cost to you! Inerested? Call Kathy or Alan.
Saturday, October 6th - another District event at Whites and an opportunity to learn more and get more involved in Rotary at this 8:00AM Rotary Success Day seminar. Another freebee paid by the Club if you'd like to go.
Next Week
My notes indicate our Cokmmunity Service Committee Chair, Robin, will hold a Club Assembly program outlining Community Service projects that are in the works for this fall. Hope I'm right and hope to see you there!!!!! More info at https://www.surveymonkey.com/s/clubservice
Odds & Ends
Projects in the works by Robin and her committee are a Million $$$$ Meal event at the YMCA Share the Harvest Farm at noon on September 26th. RSVP needed - e-mail rcabral@developmentconsultingsolutions.com
Fall Community Service for Mercy Meals and More - Every Rotarian asked to help in some way. Sign up at https://www.surveymonkey.com/s/Rotaryfallservice
Community Service "Work at the Farm Day" also at Share the Harvest, Dartmouth YMCA on Gulf Road - October 6th, 9AM 'til Noon.
And Finally
Advice from Jacob Braude - "Consider how hard it is to change yourself and you'll understand what little chance you have of trying to change others."
Orren Robbins
GAM Editor