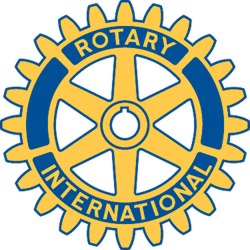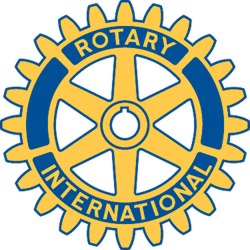 Rotary Club of New Bedford, MA - Weekly GAM
GAM...A nautical term describing the exchange of news between vessels departing and returning from its port...
May 13, 2008
Two important general meetings are on the horizon for the next 2 weeks.  Please make every to attend.  Especially in light of the fact we had a light attendance in the past week.  Mark your calendar every Wednesday for Rotary.  Even with close to 50 members, you are missed when you make that decision not to attend.
This week's Meeting will be the beginning of our club transition of leadership for 2008/2009.  Incoming President Sarah Lamothe will outline our goals for the upcoming year and initiate assignment of members to club committees.  This is a very important meeting.
Next week is another very important week as well when New Bedford Rotary Club recognizes 2 individuals with the Paul Harris Award.  This is a most prestigious award that recognizes people associated with Rotary for their significant contributions to the organization. District Governor Dave Clifton will be on hand to assist in bestowing the awards.
Announcements
It looks like Sarah Lamothe will not be alone when she is formally inducted as the new President of New Bedford Rotary Club.  As we discussed in prior meetings, Sarah will be joining 65 other incoming Presidents at the Rhode Island Convention Center on June 23rd.  To make the event even more special, the event will be presided by Rotary International President, D.K. Lee of Seoul, South Korea.
Sarah will be joined by 16 members of New Bedford who were more than happy to accompany her to this once in a lifetime Rotary occasion.
On a local basis, New Bedford Rotary will hold its annual Induction of Board and Officers on June 20th at Michelle Lapalme's residence on June 20th.  Mark you calendar now to attend this "family friendly" event.
Welcome to Lynn Laberge and Tara Pacheco as new members of our club.  Make it a point at one of our next meetings to introduce yourself and welcome them personally.
Last Week's Meeting welcomed Colleen Millete, who provided a presentation related to the Maxfield Street Peace Garden.  Ms. Millete, who is associated with the Bristol County Sheriff's Office, provided a history of its humble beginnings to its present state.  She shared how the Garden has grown its support not only from New Bedford Rotary, but also the St. Luke's Hospital RAPP program, UMass Dartmouth, City of New Bedford, and the Boys and Girls Club of New Bedford. 
The Garden is well under way and all encouraged to take a drive up Maxfield where the entrance is just opposite from Walsh Field.
Just to catch you all up on previous meetings as well...
May 30th's meeting was a Fellowship luncheon w/o a lot going on.
May 23rd's meeting welcomed the Group Study Exchange Team from India 
who spent the day in New Bedford.  Many thanks to Mark Treadup, Sarah Lamothe, Ram Chowdri, Ellen Gitlin  and Bobby Lamothe who helped organizing and hosting our visitors throughout the day. 
By the way, highlights for our visitors were clearly Dorothy Cox' Chocolates; and extreme fascination with the Whaling Museum and Ocean Explorium.
Also, many thanks to Mayor Scott Lang who provided the visitors an extraordinary amount of time in his office at day's end.
Til next time, stay well and be happy...
Pres. Jim