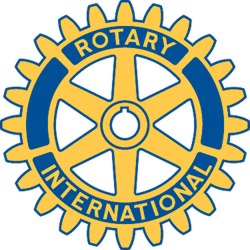 Rotary Club of New Bedford, MA - Weekly GAM
GAM...A nautical term describing the exchange of news between vessels departing from and returning to their ports...
2012 JULY 5

This Week
We didn't have a meeting because it was the 4th'
A holiday we rarely see, but honor well, of course.
But just because no meeting, doesn't mean no GAM,
And so I fake a meeting , that's the kind of guy I am.
Since none were at our meeting place, I have to wonder whether
If all of us are somewhere else - were we someplace all together?
I know I had a Happy Hour, and bet you most did too,
So Happy Hour or Happy Bucks are the same, isn't that true?
Well, that's enough to get this GAM started, so now I put it to rest.
I hope this imaginary meeting at least meets the four way test!
Next Week
BOARD MEETING at Better Community Living, Tuesday, July 10th - 4:30PM
WEDNESDAY, July 11th - see you back at the Wamsutta at noon-ish.
Odds & Ends
June 100%ers were: Toni, Kathy, George, Lisa, Alan, Carole, Michelle, Stu, Rich, Ron M., Tom, Orren, Marc, Linda, Mark and Nancy - Nancy suggests there may be some more if folks have make-ups that they have not told her about.
And Finally
A look at kindness by William P. Barker: Kindness always pays, but it pays most when you do not do it for pay. A youthful giant slouched into an Illinois schoolroom one day after school. The teacher, Mentor Graham, looked up and recognized the young husky standing there awkwardly as the new young buck who had recently moved into town and had whipped the daylights out of all local toughs. Graham looked up and down the six-foot-four-inches of muscle and ignorance before him and offered to help him learn to read and to lend him a few books. No one remembers Mentor Graham now-a-days. He was one of the quiet men, but his pupil will be remembered for a long time. His name was Abraham Lincoln.
Orren Robbins
GAM Editor