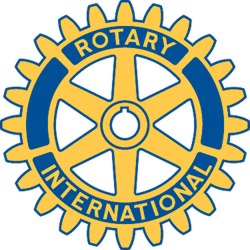 Rotary Club of New Bedford, MA - Weekly GAM
GAM...A nautical term describing the exchange of news between vessels departing from and returning to their ports...
2012 - May 31

This Week
Our meeting was a Club Assembly consisting primarily of a report on, and resasessment of, the May 4th Wine in the Wild fund-raiser. Bottom line seems to be that there were a lot of flaws this year running the gamut from the location, timing, ticket sales, auction action and wine suppliers, and much neeeds to be done to correct those problems if this is to continue to be a successful fund-raiser for our Club.
Pres. Kathy is planning to start working on all aspects of this project this summer and needs volounteers to sign up for committee commitment ASAP. Call or e-mail her if you will be willing to work on this committee.
In other business - A check for $250.00 was presented to Jim O. in support of the City of New Bedford summer youth work program. Jim explained the value of the program in teaching young people the ins and outs of having a job, and helping them to prepare for the workforce when they graduate from High School. The goal is support for 50 young people who will each earn a $250.00 stipend for their participation. Jim has asked that interested Rotarians consider a donation of $20-$25 to raise another $250.00. (Jim, I'm in for $25.00)
Coming Attractions
Next week's Social/Fellowship/Membership event is lining up to be a great evening of fun, food, facts and more. If you have yet to let Alan know that you will be there, please let him know because he needs as accurate a head-count as possible. Date: Wednesday, June 6th. Place: The Wamsutta Club. Time: 5:00PM til 7:00PM. (No noon meeting that day)
Next Week
See above!
Odds & Ends
One more reminder of Induction of Officers and Directors scheduled for Wednesday, June 27th. This is one of the most important meetings of the Rotary year when Pres. Kathy will be re-installed as President for 2012-2013.
BOARD MEETING Tuesday, June 12th - 4:30PM at Better Community Living.
ALLOCATIONS COMMITTEE telephone conference Monday, June 11th, at 8:30AM
And Finally
An anonymous message about attitude. "What good did it do to be grouchy today? Did your surliness drive any trouble away? Did you cover more groundthan you usually do, because of the grouch that you carried with you? If not, what's the use of a grouch or a frown, if it won't smooth a path, or a grim trouble down? If it doesn't assist you, it isn't worthwhile. Your work may be hard, but just do it - and smile!"
Orren Robbins
GAM Editor