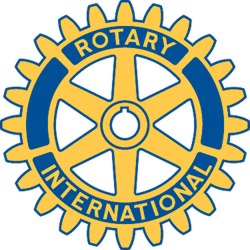 Rotary Club of New Bedford, MA - Weekly GAM
GAM...A nautical term describing the exchange of news between vessels departing from and returning to their ports...
April 26, 2012
This Week
With Pres. Kathy tied up, Vice Pres. Nancy took over opening leadership in addition to her duties as attendance taker, treasurer and wine bottle and scratch tickets recipient.
April program chair Carl introduced two members of Southeast Regional Network - Kathy Norris, Director of Community Relations, and Wendy Bluis, Program Director of New Bedford's Family Preservation Program. Kathy outlined the goals of the project and role of the High Point Treatment Center aimed at keeping framilies together until they are able to fend for themselves. They are actively involved in dealing with "battered people", both men, women and children; and in fighting drug and alcohol addiction.
The Southeast Regional Network has facilities in New Bedford, Plymouth, Manomet, Fall River, and Taunton; and will be expanding to Middleboro in the very near future. They also run a very effective Thrift Store in Plymouth to help fund the organization and it's over 1,000 workers and volunteers. As with last week's program, more information on this can be found at srnfamilycenters.org
NEXT WEEK
What a golden opportunity to REALLY get into Rotary! Starting on Tuesday, May 1st, BOARD MEETING at Better Community Living on Ventura Blvd. 4:30PM. Wednesday, May 2nd - regular weekly meeting at the Wamsutta - Program will be finalizing WINE IN THE WILD plans. Thursday, May 3rd - Travel to Raynham to join Taunton Rotary Club at the Stoneforge and share in turning over computers to area nursing homes completing the OPERATION SKYPE project. And, Friday, May 4th, at the Buttonwood Park Zoo for WINE IN THE WILD. Four, count 'em. FOUR Rotary functions in four days! Now that's being a Rotarian!!!
Odds & Ends
Linda still has a free $125.00 ticket to the May 5th Kennedy Donovan evening Gala at the Whaling Museum. Give her a call and it's all yours.
Hearty congratulations to Stu for his outstanding effort in support of Wine in the Wild. He has sold 54 tickets, and $2,500.00 worth of sponsorships. His contribution to the success of this important fund-raiser is exceptional!!
HAPPY $$$s totaling $44.00 were donated to our speakers' project - the High Point Treatment Center. Stu was the happy collector today.
Time's a'waisting - if you have bottles of wine, scratch tickets or auction items please get them to Kathy, Nancy, or Michelle ASAP so that they can be properly processed.
And Finally
In the words of Eric Hoffer - "It is a paradox that in our time of drastic rapid change, when the future is in our midst devouring the present before our eyes, we have never been less certain about what is ahead of us."
Orren Robbins
GAM Editor