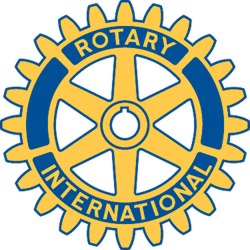 Rotary Club of New Bedford, MA - Weekly GAM
GAM...A nautical term describing the exchange of news between vessels departing from and returning to their ports...
2012 - April 19

This Week
April guest speaker chair, Carl, introduced Shelly Correia, Program Directfor Harbor House Family Center, the New Bedford part of the Southeast Regional Network Inc. (SRN) dedicated to the support of families in all aspects of their journey from homelessness to permanent housing and self-sufficiency.
The Harbor House Family Center has been in place since 2001 and has the capacity of house sixteen families, and is able to help as many as eighty families each year. Their service includes a strong program to provide childrenwith an education by ensuring their ability to attend public school and participate in school activities.
Shelly would be happy to take any Rotarian on a personal tour of Harbor House facilities, and would like to add anyone to their list of newsletter recipients. She also points out that Harbor House will always welcome anyone that would like to volunteer to assist their organization. Shelly can be reached at 508-992-6027 Ext. 2219, and for more info about Harbor House and its affiliates in Taunton and Fall River, go to www.srnfamilycenters.org
Coming Attractions
May 4th WINE IN THE WILD is coming up quite quickly. Your support for this important fund-raiser is necessary. Each club member is urged to sell tickets, solicit raffle and auction prizes, donate a bottle of wine and some lottery scratch tickets. Those donations need to be wrapped up as soon as possible so that they can be properly handled by the committee, so please try to get all done by next Wednesday's meeting.
Next Week
Wednesday at the Wamsutta, Carl will have another interesting speaker on tap. This will also be the last (regular) meeting before the May 4th Wine in the Wild so strong attendance is needed.
Odds & Ends
Thanks to our earlier donation to the SCHWARTZ CENTER, Linda has one $125.00 ticket to the up-coming Schwartz Center Gala. If interested, let Linda know. First come, first served unless there are many requests - then a drawing.
SPECIAL MEETING -May 3rd we plan to join the Rotary Club of Tauntonat their noon meeting at the Stoneforge Publick House in Raynham (Just off Rte. 24 on Rte 44). At this luncheon thre three laptops for nursing homes provided by our participation in "Operation Skype", will be presented. A head-count is needed by April 26th so please confirm with Nancy ASAP. This Thursday luncheon will replace our regular meeting that week.
HAPPY $$$s this week totaling $42.00 were donated to Harbor House.
And Finally
- In the words of William A. Ward - "Four steps to achievement: Plan purposefully. Prepare prayerfully. Proceed positively. Pursue persistently."
Orren Robbins
GAM Editor