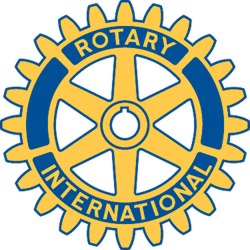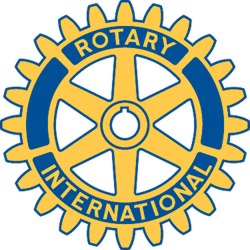 Rotary Club of New Bedford, MA - Weekly GAM
GAM...A nautical term describing the exchange of news between vessels departing and returning from its port...
2008
This week's Meeting on April 2nd promises to be one that will be providing information on 2 fronts.   Please mark your calendar today and make sure you will attend.
The first involves a little fun.  Alan Freitas will be conducting a Classification Interview with one of our more colorful club members, Tom Riley...Look forward to a "mano - mano" Q & A session that will attempt to piece together Tom's life and career...
Second, somewhere and somehow, President Jim will be presenting on the Every Rotarian Every Year, Rotary International Foundation Donor Drive.  He is armed with a Power Point Presentation that explains how the Foundation Works world wide as well as how it benefits our clubs within District 7950.
This presentation is intended for all members to understand the importance of the Rotary Foundation and how contributing truly makes a difference. 
Announcements -
April 11th Mediterranean Wine Festival update...
The Wine Festival planning is moving forward...Rather than reveal the number of tix that have been committed as sold, suffice it to say we are approaching a number that is allowing Chairman Stu Lawrence to sleep a little better at nite.  Keep up the intensity on the sales and don't forget we need more Auction Items...You're all doing a great job...
Board of Directors Meeting is April 8th at 4:30 p.m.  Location will be at President Jim's office, 800 Purchase Street, 3rd Floor.  All members are welcome to attend B.O.D...Just make sure you let Pres. Jim know in advance so he can order food.
Last Week's Meeting brought approximately 30 members and guests to hear Guest Speaker, Dennis Galvam, representing NStar Gas and Electric.
His talk was centered primarily on Energy Conservation.  A host of brochures were available on tips how both homeowners and businesses can take advantage of NStar assistance program.
Many thanks to Linda Morad for lining up a speaker we all got a "charge" out of this week.
Save the Dates!!!  We no longer post on this page...Go to the Calendar Section of our Web Page and you'll get an up to minute view of what lies ahead.
Til next time, Be Good, Be Kind, Be a Good Rotarian...
Pres. Jim