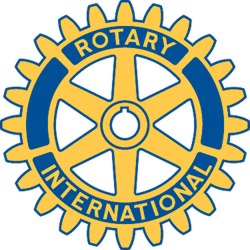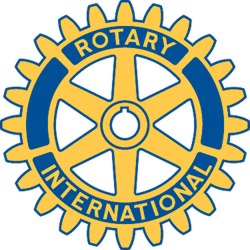 Rotary Club of New Bedford, MA - Weekly GAM
GAM...A nautical term describing the exchange of news between vessels departing from and returning to their ports...
2011
This Week
The annual "thank you volunteers" luncheon at the Salvation Army HQ was it's usual busy and tasty event, with lunch by Riccardi's Restaurant, and dozens of volunteer bell-ringers and workers being recognized for their service during the Holidays.
Major Gilbert Parkhurst proudly noted the numbers of families and children assisted, the numbers of hours put in by volunteers, and the extremely generous outpouring of financial support from the people in the surrounding area.
Although the traditional Battle ofthe Bells between Rotary and KLiwanis, was very close this year, we're proud to report that Rotary once again prevailed, outdoing Kiwanis by just a tiny $100.00 - the award being accepted by Pres. David and Community Service Chair Paula F. While the entire event is a "Thank You", there's little question that the biggest thanks goes to The Standard-Times for raising over $170,000.00 in support of the Salvation Army.
Don't forget - This was a Million $$$ Meal, so every Rotarian, whether in attendance or not, ia asked to pay the weekly $14.00 fee - FYI, this goes into our treasury in support of our annual Scholarship Fund.
Coming Attractions
Two District events - District Assembly in April and District Conference in May. Learn more about Rotary, and help to prepare incoming officers and directors for their year ahead is the goal. More on this as events dates come closer.
And, don't forget Wine in the Wild, our May 6th wine tasting fund-raiser at Buttonwood Park Zoo. Your support is needed in the form of donations of Lottery scratch ticket for the big Lottery raffle; and especially for ticket sales. Pres-Elect Kathy and her committee are hard at work in an effort to ensure the success of this major event.
Next Week
Back at the Wamsutta on Weds. the 23rd. I'm told that a surprise is in order! Good idea to come, just in case it's true.
And, down the road to Wednesday, March 2nd, plans are to dine at the '99 Restaurant' in Fairhaven, in support of that restaurant's fund-raising effort to benefit Better Community Living.
Odds & Ends
Courtney reports that "she has made it into the top 50 finalists for the scholarship", so she's hopeful that folks will continue to log in and vote for her. If you didn't bookmark the web site, you can find itin last week's GAM that can be accessed through the RCNB website.
PDG Steve Silverman calls attention to Rotary International probram offering double Paul Harris credit to every Rotarian who donates $100 or more to the Foundation, on line at www.rotary.orgMemberAccess on February 23rd, in honor of Rotary's birth.
Carl and Bill R are still working on the new RCNB web site on ClubRunner, and they need your support to get member listings completed and accurate. Bill and Carl will help - give one of them a call if you have'nt filled out the member information sheet yet.
And Finally
A maiden at college, Miss Breeze,
Weighed down by B.A's and Lit. D's,
Collapsed from the strain
Said her doctor "It's plain
You are killing yourself by degrees".
Orren Robbins
GAM Editor