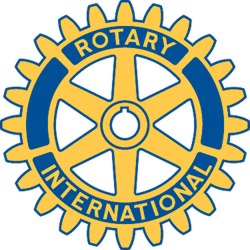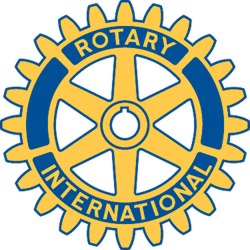 Rotary Club of New Bedford, MA - Weekly GAM
GAM...A nautical term describing the exchange of news between vessels departing from and returning to their ports...
2011
This Week
Pres-David's schedule knocked him off again this week, but Pres-Elect Kathy once again rose to the occasion, taking over the leadership role with her usual skill and grace.
After a couple of false alarms due to the weather, Courtney Kurzweil became our featured speaker this week, giving us insight into her origin and ehthusiastic approach to life. A New Jersey native, brought to Massachusetts to attend UMass Dartmouth, her interest in community service led her to Vice-President, then to President of UMass Rotaract Club, then quite naturally into Rotary itself. She has been an intern in the New Bedford Mayor's office, and is currently applying for entrance to UMass Law School.
Because of her work for the City of New Bedford and other volunteer projects, she has been nominated by the City for a very prestigeous "Students in Service Award", which if a winner, will bring scholarship and other financial support. Rotarians are encouraged to support this effort by logging on to www.serviceawards.org/applicant/197/Courtney_J_Kurzweil.aspx and voting for her.
She also put in a plug for an upcoming Rotaract Volley Ball Tournament planned for April. Looks like a fun opportunity for RCNB. More to come on this for sure.
In other Club business, Pres-Elect kathy and board member Linda S. ceremoniously presented Better Community Living's Tom Riley and his board member Michelle Lapalme, with a check in the amount of $750.00 in support of BCL service programs.
Coming Attractions
Plans are falling into place rapidly for our May 6th wine festival fund-raiser, "Wine in the Wild" at Buttonwood Park Zoo.
Next Week
Wednesday, the 16th, we'll meet at noon at the Salvation Army HQ at 619 Purchase Street, for their annual Battle of the Bells recognition program. It is rumored that the following week, Feb 23rd, will contain a delightful surprise.
Odds & Ends
Because we are changing our internet contact from ClubWizard to ClubRunner, Carl Soares needs accurate updated member profiles for our new web site. Please be sure to fill out this form for Carl ASAP. Take a look at the new RCNB site at ClubRunner. You can log in by using your first and last names as your password, all lower case, no space.
SAD NEWS - our thoughts and prayers go out to Kristen Morgan and Paula Freitas - both member's fathers are hospitalized with serious health problems.
GLAD NEWS - Twenty-five Rotarians had perfect attendance for the month of January. Attaining this honor: Peter, Dan, Paula B. Julie, Kathy, Jen, Lisa, Paula F., Carole, Ron K., Courtney, Sarah, Dr. Bill, Stuart, Rich, Kristen, Jim, Bill R., Tom, Orren, Marc, Linda S., Carl, Mark and Nancy.
Nice to see Geneva back after her extended mission to Africa.
HAPPY BIRTHDAY to February children: Rich 2/13; Pam 2/19; and Paula B. 2/21.
And Finally
Pat: "You say you're a lover of peace, but then go and throw a brick at Casey."
Mike: "Yes sir - an' he was very peaceful, too, after I throwed it!"
...I keep thinking that I've forgotten something important, but maybe if I did, everyone else will too....hmmmmm
Orren Robbins
GAM Editor