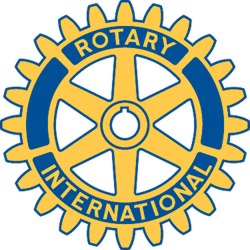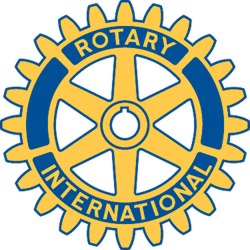 Rotary Club of New Bedford, MA - Weekly GAM
GAM...A nautical term describing the exchange of news between vessels departing from and returning to their ports...
2011
This Week
Another week without a GAM, so I will write a MAG -
A make-believe meeting report, and of course a classic gag!
This winter's snow has caused us twice to make a choice that's wise,
With two "no meeting" Wednesdays, and one that took us by surprise.
So let's pretend that we're all in place, just waiting for the bell -
We pledge allegiance to the flag, and sing our song as well.
A little prayer, done by Stu, and then it's time to eat.
Fillet mignon and lobster, yum, now that's my kind of meat.
Our program guest is filled with fact, a veritible treasure.
The Q&A that it brings fourth adds greatly to our pleasure.
The hour flies by, and now it's time to give some Happy Bucks,
Then say the four-way-test and head out quickly to our trucks.
Thus ends the MAG, much of it, hardly worth repeating.
But hopefully keeps us all in touch without an actual meeting.
So Wednesday next, February 9, let us all be there,
So President Dave will be assured, that we really all do care.
Next Week
Board meeting Tuesday, February 8th, 4:30 PM at Better Community Living on Ventura Ave. Make-up opportunity for everyone!
And, weather willing, it's back to the Wamsutta at noon, and perhaps Courtney will be our speaker.
Odds & Ends
Pre-PETS report - Pres.-Elect Kathy, Vice-President Peter, and (temporary) Assistant District Governor, me, joined Rotary friends from 60 Dist. 7950 Clubs at Whites for an informative meeting as DG Charlie sees his Governor's year winding down; and DGE Bill Vangel sees his just beginning. A wealth of information, to be sure.
PEOPLE IN THE NEWS - Dr. Bill, Dr. Bill, Dr. Bill and Linda M.
And Finally
A general, with wonderful force,
Called our in Hyde Park for a horse.
All the flowers looked round,
But no horse was found;
So he just rhododendron, of course!
Orren Robbins
GAM Editor