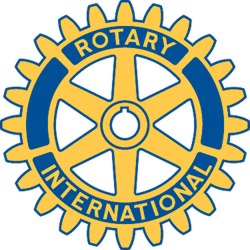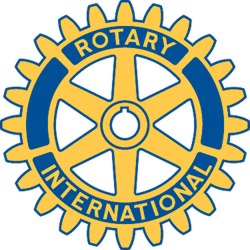 Rotary Club of New Bedford, MA - Weekly GAM
GAM...A nautical term describing the exchange of news between vessels departing from and returning to their ports...
2011
This Week
There's no question that Cotali Mar was a delightful visit and diversion - excellent food, service, and spectacular atmosphere. The only complaint heard was that this restaurant is not very conducive to Rotarians who are concerned about their weight! The only other complaint, whispered somewhat facetiously, was "where are the cookies?" All in all a ***** experience, to be sure.
Good to see folks like Ron Melbourne, Elaine Lima, Linda Morad, Julie Lariviere and Jim Oliviera joining our group this week.
With a quorum assured, the election of officers and directors for the Rotary year 2011-2012 went smoothly. For the record: President, Kathy Castro; President-elect, Peter Ashworth; Vice-president, Jennifer Costa; Secretary, Michelle Lapalme Oliver; Treasurer, Nancy Wood. Directors: Toni Arsenault, Paula Freitas, Carole Johnson, Bill Langbauer, Richard Medicke, Orren Robbins, Linda Silveira, Carl Soares and Courtney Kurzweil.
Pres. Dave's other topic was the kick-off planning for the annual Wine Tasting fund-raiser that is sneaking up on us quite rapidly. With the change of ownership of Cardoza's, there's much possible discussion of significant difference, but indications are that Richard Cardoza may still be able to take a leadership role. This needs to be settled first - location confirmed next. Most important though, is cranking up a lively committee of volunteers to get things really moving. Please let Pres. David* know ASAP of your interest in serving on this important committee.
Coming Attractions
On the immediate horizon - the mid-year pre PETS seminar at White's of Westport on Saturday, January 29th. While this is primarily for current and in-coming officers and committee chairs, all interested Rotarians are welcome to join in and learn more about our District and Rotary International. This is another let Pres. David* know of your interest.
Next Week
Back to the Wamsutta - Our newest member, George Costello, is slated to give his classification talk.
Odds & Ends
Sad news - *Pres. David has announced that he and his wife are getting divorced. He has moved and has a new telephone number. Please make a note - he can be reached at 508-951-2817.
LAST BUT NOT LEAST - A huge round of applause is in order for Linda Silviera for her single-handed arranging of this week's wonderful experience at Cotali Mar. This gal really knows where to go for a ***** experience.
And Finally
Here's one for George -
A canny young fisher named Fischer,
Once fished from the edge of a fissure.
A fish with a grin pulled the fisherman in,
Now they're fishing the fissure for Fischer.
Orren Robbins
GAM Editor