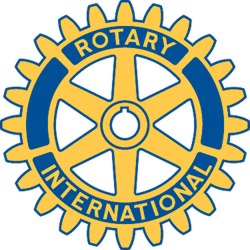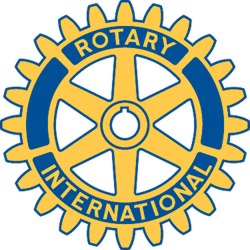 Rotary Club of New Bedford, MA - Weekly GAM
GAM...A nautical term describing the exchange of news between vessels departing from and returning to their ports...
2011
This Week
This is what I call, for lack of a better term - another "No-meeting MAG" - A GAM where I can say stuff that I want without fear of error - so here goes.
Well, we didn't have a meeting
'Cause of snow and rain and sleeting,
So we missed our intro into Cotali Mar.
But we didn't want to risk, us sliding in a ditch,
And damage to our pride and to our car.
Now perhaps this is miss-leading
But I have a certain feeling
That because NONE of us really went,
Does that not mean that, in effect,
We ALL went somewhere else,
So our attendance could be one-hundred percent?
Next Week
We'll try to find our way, to Cotali Mar.
It's in the near North end, you see,
So not too very far.
We'll eat and vote new leaders there,
And wish them all the best,
Then wrap up things as usual,
With the Four-Way Test!
Odds & Ends
Good time to remind all about the advertising opportunity offered in the program booklet for the May 13-15 District Conference on Martha's Vineyard. There will be a lot of New Englanders passing through New Bedford perhaps for the first time. Sarah and David have details on the program if you are interested.
JANUARY BIRTHDAYS - Dr. Bill, 1/18; Jen, 1/24; and Marc, 1/22. Happy days!!!!
And Finally
"What's happend, George?" she asked of her husband who had gotten out of the car to investigate.
"Puncture", he said briefly. "You ought to have been on the lookout for this", was the helpful remark. "You remember the guide warned you that there was a fork in the road."
Orren Robbins
GAM Editor