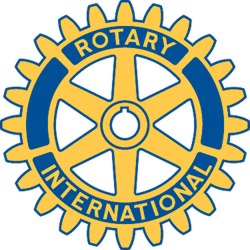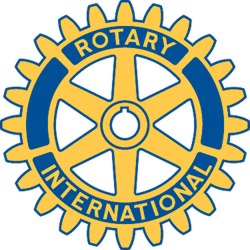 Rotary Club of New Bedford, MA - Weekly GAM
GAM...A nautical term describing the exchange of news between vessels departing from and returning to their ports...
2011
This Week
Our first meeting of the New Year, called to order by pres-elect Kathy in pres Dave's absence, saw three tables full of Rotarians having a tone of fellowship and fun, and giving the year an enthusiastic kick-off that certainly speaks well for the coming months of 2011.
Also, starting the year out right, OBR inducted our first 2011 member, George Costello. George is a graduate of Northeastern University with a Bachelor of Science in Business Administration and Management degree, and is a sales representative for the Enviroment and Utility fields, working here for Whaling City Environmental. His connections to the fishing interests of Cape Cod (he lives in Falmouth) are monumental, to say the least. I urge all Rotarians to get to know George, and to make him welcome to our Club.
Our speaker for the New Year opener was (until today) our newest member (inducted last week) Bill Raus. Bill is a Financial Services Professional living in Westport and working for Mass Mutual. He has a most interesting background having been born and raised on a huge dairy farm in upstate New York, and having been in related businesses as an owner prior to moving to this area and changing careers. His comparison of local "farms" is certainly enlightening. His family farm consisted of 1,800 dairy animals and was virtually a twenty-four hour per day operation. A unique aspect of such a large herd of animals is the fact that there is a birth practically every day - a record of 48 calves born on one such day. Bill's hobby, along with his wife, is photography, and they have a photo studio in their home.
Two new members with most interesting backgrounds, a wonderful addition to RCNB, to be sure.
VISITORS AND GUESTS - Amanda Robbins once more, with grandpa OBR.
Next Week
We're on the move again. Our January 12th meeting will be held at the Cotali Mar Restaurant, 1178 Acushnet Avenue in NB's near North end between Coggeshall and Sawyer Streets; Folks who've been there say we're in for a treat. This is also a very important meeting since it will feature our (here-to-fore delayed) annual election of Officers and Directors for the 2011-2012 Rotary year. A head count is needed, so please let Nancy or Linda S. know if you're going to be there.
Odds & Ends
HONORARY MEMBER - We're pleased to announce that at the BOD meeting on Tuesday evening, member Julie Cabucio was unanimously voted an :Honorary Member" of RCNB inrecognition of her meritorious service in support of Rotary's cause. This distinction, conferred only in exceptional cases, removes her from attendance obligations, while affording her all other Rotary membership privileges and benefits.
Also at the BOD meeting - A donation of $750.00 approved for the Buttonwood Zoo. $400.00 of that pledge to come from the donation to RCNB by Bob Bogart announced last week by Toni.
And, a donation to Community Nurses and Hospice of Fairhaven in memory of Alan Freitas' father Avelino, was made.
PERFECT ATTENDANCE - Fourteen members are recognized for their 100% attendance during the month of December. Congratulations (in alphabetical order by last name) to: Toni, Peter, David, Kathy, Carole, Tom, Orren, Marc, Linda S., Bob, Carl, Mark, Nancy and Bill R.
And Finally - A rural tragedy in rhymed prose:
Mule in a barnyard, lazy and sick.
Boy with a pin on the end of a stick.
Boy jabbed mule - mule gave a lurch -
(services Monday at the local church)
Orren Robbins
GAM Editor