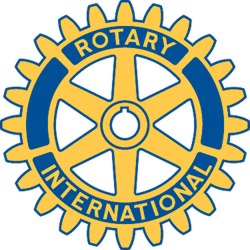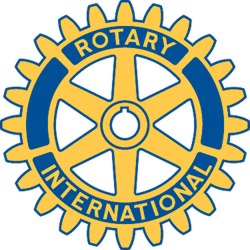 Rotary Club of New Bedford, MA - Weekly GAM
GAM...A nautical term describing the exchange of news between vessels departing from and returning to their ports...
2010
This Week
Pres. David opened the meeting - the half-way point in his presidential year - with a message of hope, health and good fortune for all in the coming New Year!
Rather slim attendance at this between Holidays meeting forced the elections of officers and directors for the 2011-2012 Rotary year to be postponed for lack of a quorum. It did, however, provide an opportunity for lots of fellowship and fun with the annual Yankee Swap gift exchange, and the installation of our newest member, Bill Raus.
Bill, sponsored by VP Peter, was installed by OBR in his usual solemn and meaningful way, which included a brief summary of Bill's journey from dairy farm herdsman to Financial Services Professional and avid photographer. It is widely rumored that Bill will be our speaker, giving his classification talk, at next week's meeting.
The Yankee Swap gifting and re-gifting saw some folks with fine bottles of wine, and others with collections of small trinkets, some of which were almost unidentifiable. Good sportsmanship was certainly the message of the day as the choicest of gifts changed hands a few times.
VISITORS AND GUESTS - Young Michael Maloney came along with mom Pam.
Coming Attractions
The internet is buzzing with suggestions that our annual election of officers and directors be re-scheduled for Wednesday, January 12th, giving Club members a chance to get the holidays out of the way, and get back to concentrating on Rotary. It is rumored, also, that there just might be a shift to a new location for that day, too. Watch your e-mail for firmed up details on both of those issues.
Next Week
As noted, newest member Bill Raus will (probably) be giving his classification talk, and new member candidate George Costello is also scheduled to be inducted at this meeting.
Odds & Ends
Interesting report from Foundation Commitee Chair Toni on one of the group that had made $1,000.00 Paul Harris pledges under Kevin Inkley's invitation. Former RCNB member, Bob Bogart, had the good fortune of being awarded with a $1,000.00 donation to "a charity of his choice". Toni said that he directed $600 of those dollars to the Rotary Foundation, fulfilling his $1,000.00 pledge, and very generously directed the $400.00 balance to be given to the Rotary Club of New Bedfrord.
How's that for good news? Thanks, Bob.
And Finally
There was a young man from the city
Who met what he thought was a kitty.
He gave it a pat, and said "nice little cat",
And they buried his clothes out of pity.
Orren Robbins
GAM Editor