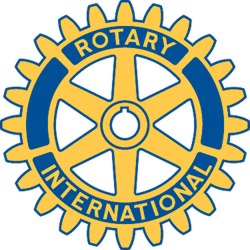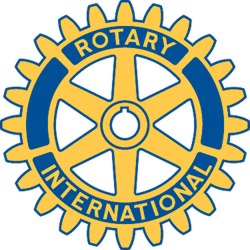 Rotary Club of New Bedford, MA - Weekly GAM
GAM...A nautical term describing the exchange of news between vessels departing from and returning to their ports...
2010
This Week
Pres. David introduced special guest, Past District Governor Stephen Silverman, 'webmaster' for Dist. 7950, who in turn introduced us to a new internet system, ClubRunner. While we have been on the internet throught ClubWizard for years, most of the other clubs in Dist. 7950 have switched to ClubRunner for better inter-district communication. We will join them on ClubRunner on January 1st.
ClubRunner makes communication with Rotary International, District, and other members clubs much simpler. It also provides opportunities to be easily used for marketing and promotional activity.
While it may seem a bit complex at the start, PDG Steve says that in fact "it is as simple as e-mail". Carl Soares has signed on to assist Pres. David in the transition and maintenance of ClubRunner once we are up and running.... (Get the connection?)
OTHER VISITORS AND GUESTS - My granddaughter, Mass Maritime Cadet Amanda Robbins came with me; and Bill and George were both on board as guests for the last time before official membership.
Coming Attractions
Not much in the near-by winds , but not that far down the road on January 29th is Pre-PETS and Mid-Year Meeting at White's of Westport. Presidents and president-elects are pretty much required to attend, but there are also opportunities for other club members to participate and learn more about club management.
This will also be a good time to put in a plug for the May District Conference Program Book advertising program. With folks from all over Southeastern Massachusetts and the entire State of Rhode Island passing through New bedford on their way to Martha's Vineyard, this will provide an excellent opportunity to promote your business. Sarah and David are deeply involved in planning, so give either a call if you'd like more info.
Next Week
Looks like a busy meeting on December 29th. We will be having our annual Yankee Swap gift exchange, casting our ballots for officers and directors for Rotary year 2011-2012, and inducting two new members - Bill Raus and George Costelllo. Please make every effort to attend this last meeting of 2010 because your vote is important, and your gift is waiting.
Odds & Ends
Still time to make New Year's Resolutions if you're so inclined. Just be sure to make them relatively simple so that when you break them it really won't matter.
Rotary got a plg on Pres. David's WBSM Chamber of Commerce radio program on Monday, Dec. 20th. On board with him, enough to count as a make-up, were Jen Costa, Vice-Pres Peter, and yours truly OBR, all singing the praises of Rotary for the entire one-hour program.
Treasurer Nancy reminds us all that DUES ARE DUE!
I was going to include my 2008 and 2009 "politically correct holiday greeting", but to make it easier (on me) I urge you to go to the Club website - click on Newsletter GAM, click on Archives - search for December 24, 2009 and relive my Christmas poem and Salutation!
And Finally
Neighbor: "If you want to teach your parrot to talk you should begin by teaching it short words." Other neighbor: "That's strange. I supposed it would take quicker to poly-syllables."
Orren Robbins
GAM Editor