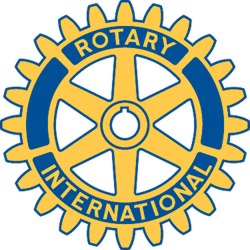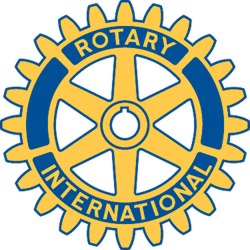 Rotary Club of New Bedford, MA - Weekly GAM
GAM...A nautical term describing the exchange of news between vessels departing from and returning to their ports...
2010
This Week
Pres. David opened our meeting with a brief dissertation summarizing his first six months of leadership. High points were his report on the good works of our Club - noting that we have disbursed approximately $15,000.00 to worthy non-profits, thanks of course to successful fund-raising projects such as the Wine Tasting and Jazz events.
Up-coming items to be dealt with during December, are the annual election of officers and directors, and community service projects for the Salvation Army and Bridge House
He also added praise for all of the members and organizations that worked so hard to put on last weekend's Breakfast with Santa, calling special attention to the efforts of Marc and Jen, and the contributions of all of the volunteers, and businesses and groups that donated food, toys, cooking and more! In a perfect wrap up of that event, he also reported the donation by us of a new micro-wave oven to the YMCA, and that donations of left-over breakfast foods were made to downtown groups that feed the needy, so nothing went to waste.
VISITORS AND GUESTS - Becoming real regulars, we once again welcomed George Costello and Bill Raus.
Coming Attractions
Saturday, December 4th, will be our annual BATTLE OF THE BELLS in support of the work of the Salvation Army. Sadly, as of yesterday, less than half of our Club members have volunteered to give two hours to this worthy cause - standing at the doors of the Stop & Shop and Shaw's stores, ringing the bells. Please, if you can help, call Paula ASAP and get signed up for this important Club project. Don't forget - this counts as an attendance make-up!
ELECTION OF OFFICERS AND DIRECTORS will take place at our meeting on December 22nd.
Next Week
Our meeting will be at the Salvation Army Headquarters, helping to convert their gymnasium into a huge toy store to bring Christmas to hundreds of needy families. Lunch will be pizza - yum, yum!
Odds & Ends
Treasurer Nancy reminds all that the meeting held in conjunction with the District Paul Harris Dinner was a MILLION DOLLAR MEAL, so all are assessed the $15.00 cost. Members not paid by the 15th of December will find this charge added to their semi-annual dues invoice.
ADVERTISING OPPORTUNITY - Pres. Dave and others have hit upon a new twist to help businesses and the District by including advertisements in the May, Martha's Vineyard District Conference program booklets. Contact David or Sarah to get a spot for as little as $75.00.
BOARD MEETING will be Monday, December 6th, 4:30 PM at the NEW LOCATION of Better Community Living at 5 Ventura Drive, right next to the VF Outlet on Faunce Corner Road in Dartmouth. All members are welcome to attend - another easy make-up opportunity!
And Finally
My tYpust is on hor vacution,
My trypist's awau fpr a week,
My typudt us in hwr vscarion
Wgile thse damn kews plsy hude and seej.
Orren Robbins
GAM Editor