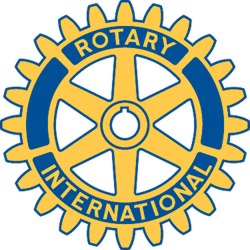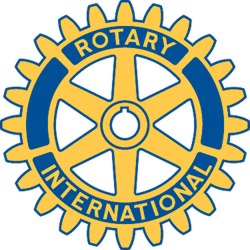 Rotary Club of New Bedford, MA - Weekly GAM
GAM...A nautical term describing the exchange of news between vessels departing from and returning to their ports...
2010
This Week
While there was no regular meeting this week, I think that it is important to keep the Rotary spirit on a regular schedule, hence this somewhat abbreviated GAM - 'lest we forget!
Let's see - Rotarians spent Thanksgiving Day for the most part, doing what they liked to do best, from dining on turkey or ham with all the fixin's, to watching the Patiots in their old Patriot logo helmets take one from Detroit, attending a High School game, or just plain lazing around the house; but all, I'm pretty sure, enjoyed the day off and were thankful for that.
Coming Attractions
Last call for BREAKFAST WITH SANTA- Sunday morning, 9:00AM to 11:30AM at the YMCA. Thanks to the dedication of Marc, Jen and others, children and adults alike will have an enjoyable breakfast and an opportunity to see Santa to put in their requests for Christmas gifts. We always hope that all Rotarians will at least stop by for a brief visit, even if they can't stay to dine or help out with the kitchen-like activities.
BATTLE OF THE BELLS - If you haven't signed up yet, please call Paula F. to book a time slot at one of the doors Rotarians must cover on Saturday, December 4th. With six doors to cover for six hours, it is important that all Club members join in on this major community service project.
Next Week
Back in the saddle again at our regular meeting time and place at the Wamsutta on Wednesday, December 1st. Our meeting will be a "club assembly". Also on the horizon, the annual elections of officers, and wrapping gifts for Bridge House.
Odds & Ends
Attendance guru Nancy reports that twenty-five - count 'em twenty-five - members had 100% attendance in November - eighteen (nearly 75%) of those by virtue of make-up activities. See how easy it is? Congratulations to: Peter, Dan, David, Paula B., Kathy, Jen, Lisa, Paula F., Carole, Sarah, Michelle L., Stuart, Pam, Rich, Linda M., Kristen, Jim, Tom, Orren, Marc, Linda S., Bob, Carl Mark and Nancy!
How many of you watch Jeopardy? Did you catch the "answer" looking for the question of what organization urges 'being beneficial to all concerned'? Boo, not one of the three contestants had the right question while those of us at home were yelling the correct response to deaf ears.
And Finally
A certain young fellow named Bee-bee
Wished to wed with a lady named Phoebe.
"But", he said, "I must see
What the clerical fee
Be, before Phoebe be Phoebe Bee-Bee."
Orren Robbins
GAM Editor