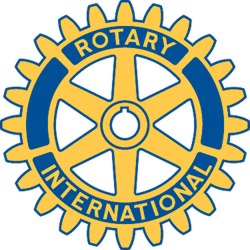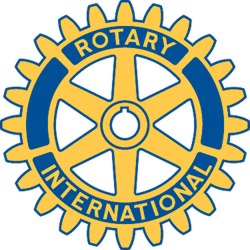 Rotary Club of New Bedford, MA - Weekly GAM
GAM...A nautical term describing the exchange of news between vessels departing from and returning to their ports...
2010
This Week
A good turn-out at the Cafe Funchal as we hosted the District 7950 Paul Harris Fellowship Dinner, recognizing all of those Rotarians who have attained that status bu virtue of donating $1,000.00 (or more) to the Rotary Foundation. Needless to say, visitors and guests far out-numbered our own folks, with almost 300 in attendance, so I must take my editorial privilege and not mention them by name..... except of course Dist. Gov. Charlie Murphy, guest speaker John T. Capps III, master of ceremonies PDG Dave Clifton and, PDG Terry Humfryes; many wives, a couple of children, and of course events coordinator, our own Sarah Lamothe!!! Nice work!!! Highlights included awarding of additional Paul Harris Fellowships to Rich Medicke, and to former RCNB member and current Pres. of Bridgewaters Rotary, Kevin Inkley; as well as a host of Dist. 7950 Rotary Clubs for their outstanding contributions to RI's efforts to eliminate Polio.
About $3,000.00 more for the Polio battle was raised through the auctioning of Rotary items personally signed by RI President Ray Klinginsmith; and auctioning of photos of DG Charlie by a rather confusing visit from a circus clown.
Guest speaker John T. Capps III, PDG and member of the Morehead, NC Rotary Club, entertained us with a colorful and highly animated message of thanks for our support of RI's Polio eradication program; using Harley Mototcycle drivers, bald and balding Rotarians, hooting, hollering and crawling along the floor, as just some of his props.
Coming Attractions
BREAKFAST WITH SANTA - Better watch out, better not cry, better not pout, I'm telling you why - Santa Claus is coming to town.... and will be at our breakfast event at the YMCA building on Union Street, downtown, on Sunday, November 28th from 9:30 to 11:30 AM. Volunteers are asked to be there by8:30 to make sure all is in order. Still time to sell tickets, or to purchase some yourslef to be donated to needy children.
Next Week
As has been the tradition, there will be no meeting on Wednesday, the day before Thanksgiving. Our wish is that all have a wonderful Thanksgiving, filled with family, friends, food, fun and football.
Odds & Ends
NOVEMBER BIRTHDAYS - Best wishes for many more happy days to: Geneva Anthony, 11/15, and Ron Melbourne, 11/21.
I guess the "man of the mont" must be Dr. Bill, who has been getting more ink than a squid these past few weeks, but keeping his cool and positive outlook just the same.
BATTLE OF THE BELLS - Our annual community service project, helping the Salvation Army (and beating Kiwanis) is Saturday, December 4th - Paula F. awaits your call to sign up for a two hour stint. Our goal is two Rotarians at every door for the whole day, so everyone is urged to sign up!
And Finally
There was a young lady, a banker,
Who slept while the ship was at anchor;
She awoke in dismay when she heard the mate say:
"Now hoist up the topsheet and spanker!"
Orren Robbins
GAM Editor