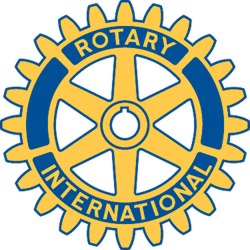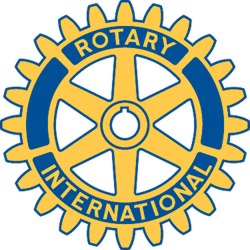 Rotary Club of New Bedford, MA - Weekly GAM
GAM...A nautical term describing the exchange of news between vessels departing from and returning to their ports...
2010
This Week
Another inspiring Rotary event as we celebrated Veteran's Day, giving us a bit of insight into the lives of some of our members, and paying homage to all military veterans for their service to our country - thanks to the inovative leadership style of Pres. David.
Vietnam War US Airforce veteran Pres. David led off the program with an account of his very dangerous combat experiences: US Army veteran Ron K. told of his Vietnam War era service in the infantry; Jim O reported on his role during the Vietnam War in Naval aviation and in the Seabees; Mark T gave a colorful account of his US Army experience in the Vietnam War that saw him serving as Bureau Chief of the popular military newspaper Stars and Stripes; Carl Soares, also served in the US Navy during the Cold War era serving as an electronics tech on a Sub Tender; and Korean War veteran Orren told of his Navy experience, proudly noting that his "dress blues" are now on display in a naval museum ship in Albany, NY. The program ran a bit long, but interestingly, no one seemed to care because of the significance of the Veteran's Day connection.
JAZZ Success - Kudos aplenty to Jim O and his volunteers for a very successful Jazz fund-raiser last Saturday evening. Reports are tha the eventwas well attended and much enjoyed by all. Treasurer Nancy should have financial data on this second-annual event by next week.
VISITORS and guests - Getting to be regulars, we again welcomed George Costello and Bill Raus; Pres. David's guest, Leon Jackson, was acknowledged for his military service; and photog Shilah was on hand to record all of the day's activity.
Coming Attractions
Last call for signing up for next Thursday's Dist. 7950 Paul Harris Foundation Dinner at Cafe Funchal. RCNB is the host Club, so we're looking for a good turn-out in support of DG Charlie and event organizer Sarah. Tickets are only $15.00 per member for this $50.00 value. Let Pres-Elect Kathy know if you'd like to be added to the list. Sarah says she can use a couple of volunteers to help out that evening - give her a call if available.
Next Week
Because of the significance of the Thursday Paul Harris event, that will become our official meeting of the week with the regular Wednesday noon meeting being cancelled. FYI - as has been traditional, there will also be no regular regular Wednesday meeting on Nov. 24th, the day before Thanksgiving.
Odds & Ends
Lots of activity as the days begin to get to be fewer and fewer before out Breakfast with Santa on Sunday, Nov. 28th. There is still a great need for sales of placemat advertising, and tickets for this Sunday morning event at the YMCA in downtown New Bedford. E-mails from Marc S. and Jen will tell you how to keep involved in this. You can also help out by purchasing tickets to be donated to the YMCA and YWCA to support their members.
And Finally
In honor of Veteran's Day: A general and a colonel were walking down the street. They met many privates, and each time that the colonel exchanged salutes he would mutter "The same to you". The general's curiosity got the better of him, and he asked: "Why do you keep saying that?" The colonel answered: " I was a private my self once, and I know what they are thinking!"
Orren Robbins
GAM Editor