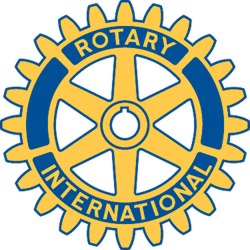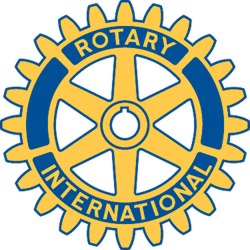 Rotary Club of New Bedford, MA - Weekly GAM
GAM...A nautical term describing the exchange of news between vessels departing and returning from its port...
February 28, 2008
Next week's Meeting will be at the Wamsutta Club on March 5th at Noon.
First, it's Picture Day for any and all Club Members who do not have an actual picture of themself in our Website Member Directory.  So try to make this meeting as there many of you who currently look like a Rotary Pin Head.
Our Guest Speaker for the meeting will be our own member, Pam Moloney, who will be providing information regarding Autism Support.
Announcements
Next Thursday, March 6th, is the Mayor's State of the City Address at Cafe Funchal.  We have 2 tables of Rotarians sitting together at this event.  Many other of our Rotarian brothers and sisters will be there as well under their corporate moniker.  Regardless, be sure to wear your Rotary Pin proudly at this event.
Last Week's Meeting
20 Rotarians attended the Annual Salvation Army appreciation luncheon hosted by Capt. Parkhurst and his staff.  A number of awards were presented to various organizations.  Most notably was our First Place finish in the Battle of the Bells.  President Jim accepted the award for the clubs (Dartmouth and Fairhaven assisted), but quickly relinquished the "Brass Bell to Chief Ding a Ling, Linda Morad.  Jim made it a point to recognize Linda for organizing yet another successful Rotary service event.
Save the Dates
We have officially moved all future dates to the New Bedford Rotary Website Calendar.  Take the time to access our website and, who knows, maybe you'll update your member profile while you're there.
Til next week,
Pres. Jim