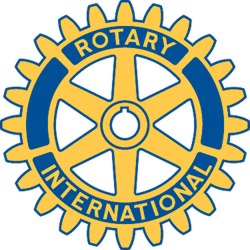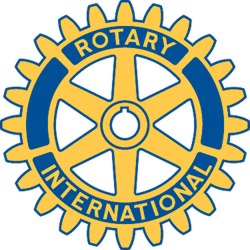 Rotary Club of New Bedford, MA - Weekly GAM
GAM...A nautical term describing the exchange of news between vessels departing from and returning to their ports...
2010
This Week
Another sample of the future with Pres-Elect Kathy at the helm, adeptly handling the multitude of projects, local and district-wide, that are on the horizon.
Starting with tonight (Thursday, Nov.4th) there still are (or may be) a couple of tickets to the MOLife fund-raiser at the Century House available. If interested in this social and dinner event in support of the MOLife food pantry, get in touch with Kathy or David. Tickets are all paid for!!!
MOTOWN MEETS JAZZ this Saturday evening, Nov. 6th, at the Wamsutta. Still time to sell tickets (Nancy has them) and to volunteer your help. NANCY NEEDS YOUR TICKET SALES COUNT ASAP to arrange for food quantities. PLEASE HELP HER OUT!
Marc continues his campaign for placemat advertising for the Nov. 28th BREAKFAST WITH SANTA. Ads are $25.00 for one placemat, $130:00 get your ad on all six different ones. Since many of our members do not have small children and/or grandchildren, they are encouraged to buy a few tickets to be donated to non-profits like the YMCA and YWCA to help out disadvantaged families.
Highlight of the meeting today was the presentation of checks in the amount of $2,038.25 to the Dartmouth YMCA Director Derek Heim, in support of the Y's Share the Harvest project, and to Bill Shell, Program Director of the United Way Hunger Commission. Both expressed great appreciation for our support of this project that provided 25,000 pounds of fresh vegetables to needy families this summer. Bill Shell reminded us that the Rotary emblem is proudly displayed on the Hunger Commission truck thanks to our significant donation to that unit of the United Way. Source of funds for these donations was our annual Wine Tasting event.
VISITORS AND GUESTS - in addition to Derek and Bill, we welcomed Kathy's guest Neil Weiss; second-time visitors Bill Raus and George Costello, and photographer Shilah Marshman.
Coming Attractions
PAUL HARRIS FELLOWSHIP DINNER - Thursday evening, November 18th at the Cafe Funchal. This important district event will replace our regular Wwednesday noon-time meeting on the 17th. Since we are the host club, and PP Sarah is event coordinator, we are hopeful of a large turn-out from our membership To this end, the RCNB will pick up $35.00 of ticket price, making your cost only $15.00 - just a buck more than usual lunch. Nancy is tracking attendance for this function. Please let her know if you will attend.
OXFAM HUMGER BANQUET - Rotaract event Tues., Nov. 9th - 6:00PM to 7:30PM at UMass Campus. Complete details in last weeks GAM, available on the Club website.
Odds & Ends
VP Peter presented a three-fold marketing brochure similar to ones seen at the EXPO. Your thoughts and comments are asked for so that the best possible product and be assured prior to going to print.
BATTLE OF THE BELLS - Paula F. confirms that 'Battle' day will be Saturday, Dec. 4th - locations yet to be confirmed, but please mark your calendar and plan to help out.
A 'QUIET MUSIC" event in support of the YWCA was plugged by Neil Weiss. Ron Gill and John Stein will be presenting "Turn up the quiet" at 8:00PM on Saturday the 13th at trhe Wamsutta. Tickets available at the door - $25.00 per.
Twenty Rotarians had perfect attendance for the month of October: Congratulations to Geneva, Peter, David, Kathy, Jen, Carole, Courtney, Sarah, Dr. Bill, Michelle, Rich, Jim, Tom, Orren, Marc, Linda S., Bob, Carl, Mark and Nancy. For the record - please note that 14 of these 100%ers attained that level by having "make-ups" in lieu of regular meeting attendance [ that' 70% showing the value of "Making'up"!
And Finally
He: - "What charming eyes you have!" She: - Why thank you, so glad you like them. They were a birthday present."
Orren Robbins
GAM Editor