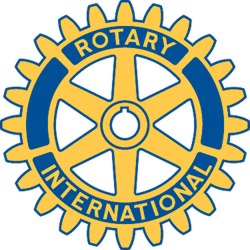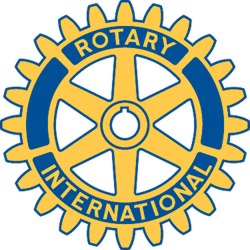 Rotary Club of New Bedford, MA - Weekly GAM
GAM...A nautical term describing the exchange of news between vessels departing from and returning to their ports...
2010
This Week
I tried to give you the Four-Way Test in Russian but the website turned it into question marks. Guess it doesn't do Russian.
We had an extremely full house (with some Rotarians taking lunch on the couches) with the visitors from the Open World Program.
The Open World Program was originally established as a Library of Congress–administered pilot project in 1999 to give emerging Russian leaders firsthand exposure to the American system of democracy through visits to local governments and communities in the United States. Today, Open World also encompasses exchanges for political and civic leaders from other post-Soviet states, including Russia, Ukraine, Belarus, Moldova, Armenia, Georgia, Azerbaijan, Turkmenistan, Kazakhstan, Uzbekistan, Tajikistan, and Kyrgyzstan. The overall program now focuses primarily on developing a network of leaders who have an understanding of how American communities deal with contemporary issues and who want to maintain contact with their new American contacts and other counterparts.
With Russian music in the background (provided on a turntable by Mark Treadup) President Elect Kathy Castro got us underway and turned the program over to our own Tom Riley, who explained the group had been touring "the riches of the city". This included visits to MOLife, the farm at the YMCA in Dartmouth, the Hunger Commission and a quick view of the fishing fleet. After lunch, Amy-Jo Aronson-Silverman, a self describe "Rotarian spouse" and District coordinator for this trip, gave a brief description how she came to the program and how it worked. The theme for their trip this year was social services and volunteerism and how that related to people with disabilities.
Then the Russian visitors had a chance to speak. They were doctors, business owners, government workers, non-profit executives, news reporters and Rotarians. Each had a special story to share on what they hoped to accomplish on this trip. Not all spoke English, but they came equipped with high tech headset so we could communicate. At the end, Rotary flags were exchanges and each person was given a signed certificate to commemorate their visit.
The guests not yet mentioned were:
Aleksandr Yuryevich Amromin
Yelena Borisovna Amirova,
Yelena Pavlovna Gnusareva
Mariya Aleksandrovna Porvatkina
Yelena Anatolyevna Volozhaninova
Kseniya Alekseyevna Dovgopolaya
Natalia Kunzer
Sergei Vladov (Interpreter)
Gregory Yurovitsky (local host)
Thank you the host families, Kathy Castro and Carl and Maire Soares, to Tom Riley for being the local organizer, and Nancy Wood for making the certificates.
Coming Attractions
SELL THOSE TICKETS AND SPONSPORSHIPS!! Nancy Wood says it's time to "Git'er done". Jazz Fest - Motown Meets Jazz, Saturday, Nov. 6th at the Wamsutta. A new twist this year - five Jazz related raffle prizes. Jim O. still looking for volunteers to help out. A substantial amount of Jazz income will also be donated to the Polio project. If you are on Facebook, don't forget to invite people to the event via the event page.
Next Week
Don't forget, next week's meeting will be at White's of Westport in conjunction with the SouthCoast Business Expo.. Be sure to tell President Biggs if you will be there so he can give a count for lunch.
Odds & Ends
Breakfast with Santa is coming up soon. Jen Costa will be chairing the event and is looking for help. She plans to hold a meeting before the meeting in two weeks to work on it. Date? It will be Sunday, November 28th at the YMCA.
Mark Shpritzer reminded folks about the placemats. There will be six designs again this year. A business card size ad on one placement set will be $25. To be on all 6 sets, the cost is $130 and includes two tickets to the breakfast. Start asking now.
And Finally
The internet claims this is a Russian joke:
A man enters a restaurant and says to the waitress: 'A steak and a kind word, love.'
The waitress brings him the steak and turns to go.
'What about the kind word?' says the man playfully.
The waitress bends down to him and whispers: 'Don't eat it, the meat's off.'
Peter Ashworth
Pinch-Hitting Editor