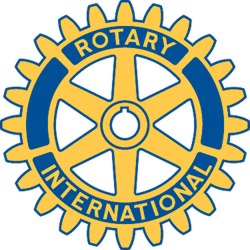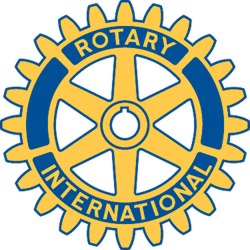 Rotary Club of New Bedford, MA - Weekly GAM
GAM...A nautical term describing the exchange of news between vessels departing from and returning to their ports...
2010
This Week
Though the attendance was a bit slim, the meeting was fact and fun-filled, to say the least.
Our main program was "I'm Jim Oliveira and you're not" giving his Classification talk - an interesting look into the life of one of our 'older' members. Jim, who is on his second tour of duty as a Rotarian, (his first goes back to 1983), gave great credit to his childhood upbringing in a family that stressed many of the philosophies of the Four-Way Test - Truth, Fairness, and acts Beneficial to all. Giving credit also to early involvement with the YMCA, he took us through his years of the '70's during the Vietnam War as an Air Squadron member, years living in Maine as a farmer and barn builder, and ultimate return to New Bedford where he dabbled in banking for a bit and then started his twenty year long associatio with the Workforce Development Group.
Jim is proud to be a Rotarian and is proud to let the world know that he is!
In other business - Pres David reported that the BOD had endorsed Carl Soares as replacement for departed Alan Freitas. Upon a motion so made and seconded, Carl was unanimously approved for this role by the vote of membership present.
Also, special guest Peter Barney, VP of the Wamsutta Club, dropped by for a few minutes and was presented with a check for $100.00 from the Rotary Club for the Wamsutta's capital campaign now underway. It will be matched by a Wamsutta member, making that donation worth $200.00 for the cause.
VISITORS AND GUESTS - Photographer Shilah Marshman was on duty again today.
Coming Attractions
Last call for BCL Sweet Temptations IV at the Seaport, and District 7950 Night at the Pawsox on Friday the 15th. Winners of tickets to Sweet Temptations were: Mark, Paula B., Pres. David, Dr. Bill and Linda S. Winners to tickets for the Pawsox End Polio Now event: Marc, Courtney, Kristen, Kathy and Jen. There are still a few tickets left - call Pres. Dave if interested.
Kristen also re-issued her invitation to the Ribbon-Cutting at her new Chiropractic Home office at 431 Brownell Ave this Friday morning at 11:30 AM
Next Week
October 13th - Visitors from Russia for the Open World project that Rotary International has become deeply involved in, will be at our meeting thanks to Tom Riley' s active participation in the event. FYI, Pres.-Elect Kathy will be running that important meeting.
Early reminder - the following week is Business Expo time at White's of Westport. Our meeting will be at White's in conjunction with the Expo.
Odds & Ends
We're now just one month away from the Jazz Festival. Tickets and posters are printed and ready. Nancy has the tickets so if you did not get some todday, give her a call. Jim O is urging us to SELL THOSE TICKETS, and SELL SPONSORSHIPS. $250.00 gets you six tickets - all good for the pre Fest visit with the entertainers, and plenty of publicity connected to the fact that much of the proceeds will go to the End Polio Now campaign. Jim suggests that Face Book folks use that medium to help get the word out.
Pres. Dave and Kathy are encouraging interested Rotarians to apply for inclusion in The Standard-Times Journalism Class with the goal of helping Kathy with Club publicity. Infor from Dave, Kathy, and on the Opinion Page of the S-T.
Jen Costa is exploring the possibility of obtaining special parking privileges Downtown for folks who are there for volunteer work projects. Check with her for details.
New Rotarian Courtney reports that she is now working for the City of New Bedford as "Volunteer Coordinator" - Good work Courtney.
Nineteen members had 100% attendance for the month of September: Congrats to Peter, David, Paula B., Kathy, Carole, Ron K., Sarah, Michelle, Stuart, Rich, Jim, Tom, Orren, Marc, Linda S.,Bob, Carl, Mark and Nancy!
And Finally
Joe: Does that new florist have any children?" Moe: "Two - a daughter who is a budding genius, and a son who is a blooming-idiot!"
Orren Robbins
GAM Editor