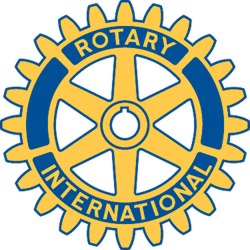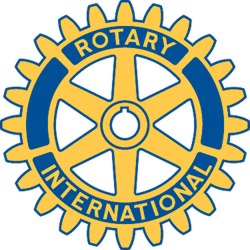 Rotary Club of New Bedford, MA - Weekly GAM
GAM...A nautical term describing the exchange of news between vessels departing from and returning to their ports...
2010
This Week
A wonderful and very well attended event at the Ocean Explorium - thanks to Warren and Jen, of course to Pres. David; and thanks to two new restaurants - Fairhaven's Asia Cuisine in the Wal-Mart Plaza, and the Saigon Cafe Restaurant on Rockdale Avenue in New Bedford.
Forty-three members and guests enjoyed Mark Smith, Executive Director of the Explorium, giving us a most interesting and informative presentation on the progress of the Explorium since its opening just a few years ago; and also had the opportunity to see all of the exhibits in action after lunch.
Mark outlined the wide range of programs offered by this now major New Bedford attraction - a carefully planned mix of exhibits (live and still), field trips including day trips out on the ocean, programs like Ocean Voice that feature expert's discussions, and the Wow Mobile traveling exhibition vehicle.
With programs aimed at all age levels the Explorium proudly announces that as of now they have opened their doors and programs to 10,000 students, and have served over 73,000 visitors to date.
By the way - Asia Cuisine specializes in "healthy Korean and Chinese food'; Saigon Cafe specialties are "Vietnamese and Thai Cuisine".
VISITORS AND GUESTS - Pres. Dave's daughter Arlee; Julie's guests Becky DeMelo and Darcy Bento; Geneva's daughter Miata; Warwick Rotarian Mary Moreira; Derreck Jones who runs Henley House in Dartmouth; and our two regulars Courtney Kurzweil and Shilah Marshman.
Coming Attractions
Don't forget the Working Waterfront Fest this weekend, Sept. 25th and 26th - it's free!
Please re-check last week's GAM for data on the October 2nd District Foundation Seminar at White's; October 15th BCL Sweet Temptations IV; also October 15th Rotary Night at the Providence Bruins "End Polio Now" event; and especially November 6th Motown Meets Jazz Fest fund-raiser at the Wamsutta chaired by our own Jim O!
Next Week
Look for Pres. David's e-mail for information on another special event on Wednesday, October 29th. Location to be listed. That meeting will also include the induction of our two newest Rotarians Dr. Bill Langbauer and Courtney Kurzweil.
Odds & Ends
Past Pres. Bob will be attending a District Membership Seminar on Monday, October 4th from 5:30-7:30PM at the Warwick Town Library in Warwick RI. He would be happy to meet any Rotarians who want to go, at White's of Wesport parking lot, and drive them to the meeting. Club Leadership and Membership Chairs should try hard to make this important meeting. Lots of great ideas for finding new members as well as retaining current ones. Give him a call.
And Finally
A doctor was diagnosing the complaint of a pretty young woman. "You've got acute appendicitis ", he said at last. The woman sat up indignantly. "Say, don't get fresh", she said. "I came to be examined, not admired!"
Orren Robbins
GAM Editor