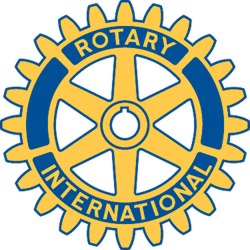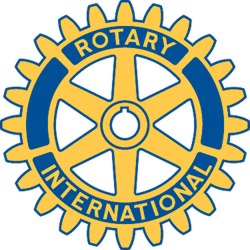 Rotary Club of New Bedford, MA - Weekly GAM
GAM...A nautical term describing the exchange of news between vessels departing from and returning to their ports...
2010
This Week
It must be the Fall air that is bringing folks out for a near full house in attendance today.
Our program was presented by Laura Orleans, and Kelly and Kirsten Bendiksen, organizers of the Working Waterfront Festival scheduled for the New Bedford waterfront on Saturday and Sunday, Sept. 25th and 26th. Now in its seventh year, the Festival has become one of New Bedford's most popular events. This year's theme, "Cultural Mosaic" features competitions and contests, music from around the world, food, food, food, food, boat races, arts and crafts, boat tours, and a farmers market - and, best of all, there is no admission fee.
Volunteers are needed to help out with the wide range of activities that this Festival presents. Rotarians are encouraged to join in on this celebration of New Bedford as the nation's #1 in dollar-value seaport for the tenth year in a row.
To wrap up the presentation in style, Pres. David presented our three guests with a check in the amount of $250.00 in support of their work.
VISITORS AND GUESTS - Dr. Bill Langbauer , and photographer/intern Shilah Marshman who recorded the event for our Club website.
Coming Attractions
District 7950 Foundation Seminar Saturday, October 2nd at White's - 8 AM to 1 PM. Pres. Dave needs to know if you wish to go - the Club will pick up the tab!
Sweet Temptations IV - "Food, Wine, Chocolate and Friends", Friday, October 15th at the Seaport Inn. This Better Community Living fund-raiser features Dorothy Cox Candies - yummy! For sponsorships, ticket and Ad Book info - call Kathleen at 508-999-4300 ex22, or just talk to Tom.
Also, on Friday the 15th - District 7950 "End Polio Now" fund-raising event with the Providence Bruins promises lots of fun and surprises. Tickets are only $10.00 with half of that going to Rotary International to fight Polio.
Jazz Fest - Motown Meets Jazz, Saturday, Nov. 6th at the Wamsutta. A new twist this year - five Jazz related raffle prizes. Jim O. still looking for volunteers to help out. A substantial amount of Jazz income will also be donated to the Polio project.
Next Week
Weds, Sept. 22nd we will hold our regular meeting at the Ocean Explorium at the corner of Union and Purchase Streets downtown, at our usual time. Since Pres. Dave has secured a donation of our luncheon for this event he needs an accurate head count. If not yet signed up, please give him a call.
Odds & Ends
Treasurer Nancy politely reminds all that DUES ARE DUE! Also, a reminder that the M$M meeting at the Zoo on Augusst 25th still has a few outstanding unpaids.
Carole expressed much thanks to members who supported her on her Walk for Children at the Schwartz Center last week. (Carole, I forgot to write my check - will do next week)
Sarah gave a brief report on plans for DG Murphy's District Conference scheduled for May 2011 at Martha's Vineyard. They are selling advertisements in the Conference Program Book for $75.00. She's got all the info if you can help.
September seems to be our most prolific month as we celebrated and sang Happy Birthday to: Lisa, Ron K, Kristen, Carl, Carole, Ellen, Nicholas and Mark. All present except Lisa.
Approved for membership at Tuesday BOD meeting and posted here-in. Dr. Bill Langbauer, Director of the Buttonwood Park Zoo, and Courtney Kurzweil, Rotaract/Interact Liaison.
And Finally
First lady: "Dear me, I never saw Mrs. Potts looking so pale." Second lady: "Nor I, she's probably been out in the rain without an umbrella."
Orren Robbins
GAM Editor