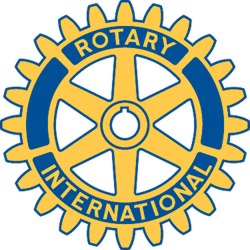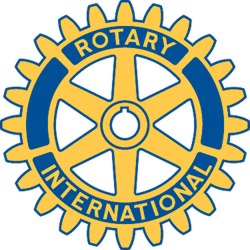 Rotary Club of New Bedford, MA - Weekly GAM
GAM...A nautical term describing the exchange of news between vessels departing from and returning to their ports...
2010
This Week
Perhaps a bit unusual, but certainly an interesting and informative program this week that consisted of fourteen Rotarians giving their mini-classification talks - a "getting to know you" event that brought out a touch of the past and the present from: Peter, Toni, Orren, Bob, Marc, Kathy, Dan, Pam, Tom, Nicholas, Jason, Mark, Jim and Carl.
Hmmmm... we did not get a self-report from Pres. David, but he did very adroitly add a complimentary P.S. to everyone else's report. Good idea Pres Dave - we should do this more often.
VISITORS AND GUESTS With us today was Dr. Bill Langbauer, Director of the Buttonwood Park Zoo - rumor has it that he's being asked to join Rotary. Also, Julie brought a guest - Becky DeMello, Pelletier Realty associate; and Pam was accompanied by her husband Michael Maloney, and son Michael. Good to see PP Bob back after a mid-summer trip to Tennessee where he 'made-up' at two different Rotary Clubs during his vacation.
And... Thanks to Nick Pappas for filling in for attendance/treasurer guru Nancy who just had to work!
Coming Attractions
Jim O gave an enthusiastic report on progress with plans for the upcoming "Motown Meets Jazz" event this fall. Sponsorships are available at $250.00 that include five or six tickets and admission to the after show reception with the performers. Volunteers are still needed. This event had previously been billed as taking place on October 23rd, but may be moved to early November. Watch for details.
Still time to sponsor a lobster at the YMCA Lobster Races, downtown New Bedford on Sunday the 12th. Dan or Tara will give you the details. Sponsorships start at $100.00 for thisYMCA scholarship fund-raiser.
And, the following week - Sunday September 19th - the Ocean Explorium FISH BOWL at Wonder Bowl needs supporters. Jen or Warren would love to hear from you if you're a bowler!
Next Week
September is Literacy Month so next week Kathy will bring us a Literacy program that will also include an update on the Teen Room at the Lawler Library that our Club helped to sponsor.
Week after - September 15th - we will meet at the Ocean Explorium - don't miss this one.
Odds & Ends
Board meeting Tuesday, 4:30 PM at Better Community Living. Remember, all Rotarians are invited to this meeting if they'd like to come, or need a make-up.
HAPPY BIRTHDAYS - Stu left early so only PP Bob was serenaded. Stu turned XX on 8/24 - Bob became came ?? on 8/28. Also, not present, Lisa Faria turns X? today, 9/2!
Two BCL events in the works - "Take Me Out To The Ballgame" Red Sox tickets raffle. Drawing for 9/18 game vs. Toronto will be on 9/9. See Tom for about raffle tickets.
And .... BCL Sweet Temptations scheduled for October 15th at the Seaport Inn. Food, Wine, Chocolate and Friends is the theme for this popular annual event.
GOLF - Rotary Club of Plymouth annual outing on September 27th. Golf only - $45.00. Golf and diner - $65.00. Details and sign up from Marc Garrett - accomack1@verizon.net
And Finally
She wore her stockings inside out
All through the summer heat.
She said it cooled her off to turn
The hose upon her feet.
Orren Robbins
GAM Editor