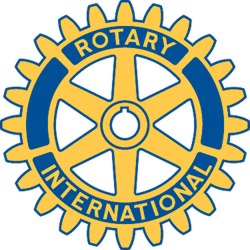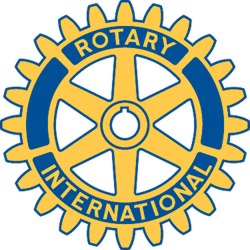 Rotary Club of New Bedford, MA - Weekly GAM
GAM...A nautical term describing the exchange of news between vessels departing from and returning to their ports...
2010
This Week
Summer seems to be taking it's toll on attendance as another less than 50% were present as Pres. Dave called the meeting to order. Even the past presidents list was reduced to OBR, Carole, Tom, Stu and Mark, so Pres. Dave introduced Pres-Elect Kathy and Vice-Pres Peter in his opening remarks.
First order of business was the team of Tom Riley and PDG Steve Silverman, making their plea for host families to house foreign visitors to our District in coordination with the U.S. Library of Congress 'Open World' project. Host families are needed for October 14th-17th to provide bed, breakfast and short travel for the seven visitors expected. PDG Steve reports that Dist. 7950 is highly respected by Rotary International for it's support of Open World. Deadline for signing up is August 16th. See Tom's e-mail from August 7th for details, or contact him of Steve.
Our program was the anxiously awaited "classification talk" of treasurer/attendance guru/Paul Harris Fellow, Nancy Wood Dupont. Nancy was born in New Bedford and grew up in Dartmouth, graduating from Dartmouth High and going into her profession of banking, almost immediately after graduation. As manager of the newly opened north end branch of Bristol County Savings Bank, she is now working for the third bank of her XX-long banking career. She was introduced to Rotary by past pres Bob Smith, and "has Rotary in her blood" as she becomes deeper and deeper involved in the Rotary service philosophy. She lives in Dartmouth with her husband Gerry, two cats and a bird.
In a surprise ending to her presentation, she was given a gift of Ocean Explorium membership, handed to her by Michael Maloney, replacing the gift that she had given to him last week.
VISITORS AND GUESTS - In addition to the afore-mentioned PDG Steve Silverman and Pam's son Michael, Pres.Dave's daughter Arlee also was in attendance.
Coming Attractions
Still time to sign up for Dist. 7950 Nite at the Pawsox, Monday, August 16th. Program starts at 6:30 PM, baseball at 7:05 (I think). Contact Pres. Dave or Pam about possible bus or car-pooling transportation.
YMCA LOBSTER RACES at the Downtown New Bedford, Inc. annual Chowder Festival on Sunday, Sept. 12th. For more info contact Dan or Tara at the YMCA.
Next Week
Weds, August 18th, will be our annual Scholarship presentations meeting. Please let Pres. David know if you will be able to attend as there is a sit-down luncheon planned, and accruate head-count needed.
.... and the week after that ... a Million $$$ Meal visit to the Buttonwood Park Zoo. Also, an opportunity to get up real close and personal to elephants Emily and Ruth at their feeding at 9:30 that morning. You are invited to bring your children to this special event. Pres. Dave also needs head-counts for both of these Zoo meetings.
Odds & Ends
Apologies to Mark T. for leaving his name off of the perfect attendance list for July - technical typographical error - or something like that.
Like to BOWL? The Ocean Explorium is holding it's first FISH BOWL fund-raiser on Sunday, Sept. 19th at Wonder Bowl on Hathaway Road. More info from Jen or Warren at the Explorium. Sounds like fun.
... and speaking of Jen - her brief report on her Alaska/Aleutions experience was VERY interesting. Ask her about it.
And Finally
Mary: "My husband has a funny dream last night and chewed the insides out of his pillow." Merry: "Did he feel sick today?" Mary: "No, just a little down in the mouth."
Orren Robbins
GAM Editor