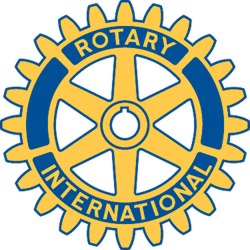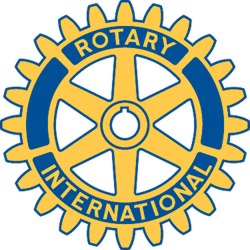 Rotary Club of New Bedford, MA - Weekly GAM
GAM...A nautical term describing the exchange of news between vessels departing from and returning to their ports...
2010
This Week
Today's intro by Pres. Dave recognized our guest speaker, State Representative Antonio F.D. Cabral; Pam's son Mike; and past presidents present: Carole, Jim, Mark, Sarah, Stu, Tom and OBR. We also 'quietly' celebrated Linda Morad's August 2nd birthday since she wasn't there to sing to.
Rep. Cabral's message was one of satisfaction for, in his words, a year of "successful legislative reform". He reported on a dozen or more legislative successes including items such as : improved openness of of government, tighter control of executive sessions, the sanctions on Iran by the oil and gas industry, dangerousness hearings, anti bullying action, pension reform, gateway cities changes, bio-tech park, just to name a few. He also hinted that he felt that Casino and Racino development for Massachusetts was dead for another year.
Rep Cabral has been in public office now for over twenty years. He obviously enjoys the challenges presented by State Government, and values the opportunity to be of service to the state and local community in his role as Representative. He praised our Rotary Club for our involvement in, and financial support for community projects, too.
Coming Attractions
Not a lot on the immediate horizon except Dist. 7950 Nite at Pawsox on August 16th.
There will be a Dist. 7950 Foundation Seminar at White's on Saturday morning, October 2nd. Also, Sarah is already cranking up her committee making plans for DG Charlie Murphy's May Conference on Martha's Vineyard.
Next Week
August 11th meeting will feature a "classification talk" by a yet-to-be-named member.
The following week, August 18th, will be an especially important program - our annual Scholarship presentations to six worthy New Bedford students. Pres. Dave points out that this will be a sit-down luncheon, so an accurate attendance account is going to be needed. Please confirm your attendance at that meeting by August 16th at the latest.
Odds & Ends
Sarah reported that the Dartmouth YMCA "Evening at Gulf Hill" was a success and thanked N.B. Rotarians for their support.
Winners of Ocean Explorium memberships given to us in thanks for financial support to that organization were: Kristen, Pres. Dave, Tom, Dan, Marc, Carole, Jim, Roy and Nancy - who generously gave her membership certificate to little Mike Mahoney and mom, Pam.
Perfect attendance recognition for July goes to: Geneva, David, Paula B., Kathy, Lisa, Ellen, Carole, Sarah, Stuart, Rich, Ron M., Jim, Tom, Orren, Marc, Linda S., Bob and Nancy. Just under 50% of our members achieved this attendance level.
And Finally
Willie: " Pa, what is a politician?" Father: "Son, a politician is a human machine with a wagging tounge." Willie: "Then, what is a statesman?" Father: "A statesman is an ex-politician who has mastered the art of holding his tounge."
Orren Robbins
GAM Editor