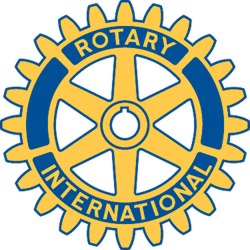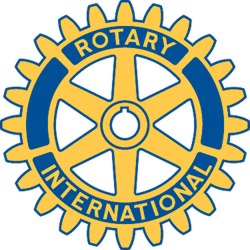 Rotary Club of New Bedford, MA - Weekly GAM
GAM...A nautical term describing the exchange of news between vessels departing from and returning to their ports...
2010
This Week
A totally full house greeted Pres. Dave at this week's meeting as he opened with his "signature" recognition of past club presidents present - Jim, Mark, Ron M., Stu, Carole, Sarah, OBR and Bob.
Our guest speaker, Dr. William Langbauer Jr, Director of the Buttonwood Park Zoo, gave a very colorful and interesting presentation on the Zoo expansion program that is underway. Dr. Bill has been Director here for two years, and was the Director of the Pittsburgh, PA Zoo for thirteen years prior to coming to New Bedford.
The Buttonwood Park Zoo is considered the #1 attraction in the Greater New Bedford Area (notice I don't use the South Coast reference), and is ranked by the AZA as "one of the finest small zoos in the country". It has been in place since 1894. The expansion plans stress new exhibitsincluding tigers and monkeys, exciting new exhibit decor, and dramatically increased space dedicated to the popular elephants Emily and Ruth.
One facet of the expansion and improvement plan is the addition of a carrousel/merry-go-round that is already up and running. In a surprise move, when thanking Dr/ Bill for his very informative report, Pres. Dave presented him with what must be one of the ugliest neckties in the world, (but quite appropriate for wearing at a zoo), in lieu of the typical Rotary pen. Time to go to the zoo!!!!
VISITORS AND GUESTS - Mia accompanied her mom Kristen. Ellen's nephew dropped by for a few seconds, too.
Coming Attractions
Sarah announced "An evening at Gulf Hill", a YMCA fund-raising event at the Y's Dartmouth location, on Saturday, July 31st featurning "Food by Smoke and Pickles". Tickets are $75-per. More info at www.ymcasouthcoast.org
... followed by Mattapoisett YMCA's "Clamboil by the Sea with Lobster" announced by Dan Berry - on Saturday, August 7th, also at $75-per. Info also at www.ymcasouthcoast.org
... and don't forget Dist. 7950 "Nite at the Pawsox" on August 16th.
Next Week
One of the highlights of a new President's year - we will be having our "official visit" of District Govrnor, Fairhaven Rotarian Charlie Murphy. Board members are asked to meet with the DG at 10:45AM for a business session, and DG Charlie will be the program speaker at our noon meeting. Pres. Dave is asking all members who plan to be present to please confirm that fact with him ASAP so that he will have an accurate count for a special luncheon menu. He reminds, too, that all members are welcome to attend the morning business session if they wish.
Odds & Ends
Sorry to report the resignation of Susan Whitney - her job in Rhode Island has made it very difficult to be a New Bedford Rotarian.
On a personal note - HAPPY BIRTHDAY sung to OBR who turned XX? on July 20th. Thanks so much for all the club's good wishes and continued prayers and concern on my loss.
Thanks to Kathy who filled in for missing attendance guru Nancy
And Finally
First Cannibal: "Have you seen the dentist?" Second Cannibal: "Yes, he filled my teeth at dinner time!"
Orren Robbins
GAM Editor