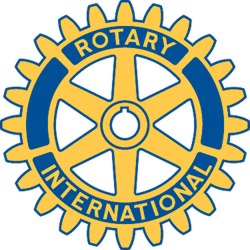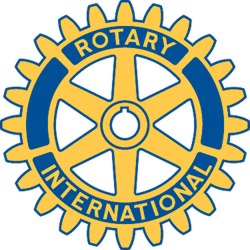 Rotary Club of New Bedford, MA - Weekly GAM
GAM...A nautical term describing the exchange of news between vessels departing from and returning to their ports...
2010
This Week
President Dave, now a seasoned veteran with two weeks of command under his belt, got the relatively small gathering underway with ease. His first order of business was to acknowledge the presence of five club Past Presidents - Stu, mark, Sarah, Carole and OBR.
Our program today was an extremely educational and informative look at Charter Schools presented by Will Gardner, Master's Candidate School Leadership, who is planning to open another New Bedford Charter School in September 2011. ALMA del MAR will be a free school committed to preparing New Bedford students on a path to college and service oriented leadership. His message centered on the philosophy of "the more we know, the easier it is to learn", and "building prior knowledge" as the key to educational success. ALMA del MAR will start with grades K-2, and eventually expand to K-* with a goal of 360 students.
Learn more on this at www.almadelmar.org and you are invited to call Will directly at his office 508-542-7153 if you wish.
VISITORS AND GUESTS - Larry Oliveira was the guest of Julie Lariviere.
Coming Attractions
Friday evening, July 23rd - Dinner at the Country Club of New Bedford and Festival Theatre's Gypsy at the Zeiterion - organized by Kathy Castro and the fellowship committee. A super bargain $70.00 value for only $40.00 per person. Book with Kathy ASAP if you are interested.
DISTRICT GOVERNOR'S OFFICIAL VISIT - Wednesday, July 28th - at our regular weekly meeting. DG Charlie Murphy will join us at about 10:30AM for his official business meeting, and will be our guest speaker at lunch. The Board members are asked to attend this morning event, and Pres. Davide invites others to join in for a "make-up" if they wish. Pres. Dave also asks members to let him know if they will be at that meeting because he wants to have a special meal and needs an accurate head count.
DISTRICT 7950 AT THE PAWSOX - Mark your calendar to join Governor Charlie and others at the Pawsox on August 16th.
Next Week
Our guest speaker will be Dr. William Langbauer Jr., Director of the Buttonwood Park Zoo, who will tell us about the exciting expansion project underway there. Buttonwood Park Zoo is one of New bedford's finest assets, and one of the oldest of its kind in America.
Odds & Ends
My special thanks to Peter Ashworth for filling in for me as GAM editor last week, and really special thanks, too, to all who so kindly had me and my family in their thoughts and prayers since my tragic loss on July 3rd of my wife of fifty-eight years, Bonnie.
And Finally
Friend: "What's the best way to tell a bad egg?" Other friend: "I don't know, but I would suggest that if you have anything really important to tell a bad egg, why - break it to him gently!"
Orren Robbins
GAM Editor