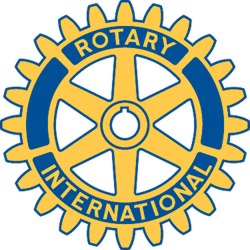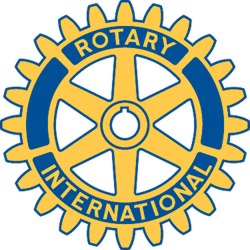 Rotary Club of New Bedford, MA - Weekly GAM
GAM...A nautical term describing the exchange of news between vessels departing from and returning to their ports...
2010
This Week
Well, now that it is officially July, IPP Bob has had his last day on the mountain, wrapping up his year this week with flair and fashion, and expressing great appreciation for having had the opportunity to be our leader for the last year. Pres. David made sure that Bob knew that on behalf of the Club members, that feeling is mutual in reverse, to be sure.
Our program was an interesting look at the Greater New Bedford Workforce Investment Board (WIB), presented by Jean C. Fox, MBA, Youth Council Director and her tech support assistant Sean McGauley. The New Bedford office is one of 16 WIBs in Massachusetts, covering the City and all surrounding towns and villages. WIB is dedicated toward connecting workers and employers through an extensive network of comprehensive services and labor market information. Their primary effort is stressing the fact that "Education is a vital part of Success", and successful connection of worker and employer greatly benefits both, and also benefits the community. Their summer jobs program will provide additional workforce experiences for nearly 800 area youths.
More info on WIB can be found on the internet at www.GNBWIB.org. Ms. Fox also invites interested parties to contact her personally by phone at 508-979-1504 ext.17.
Coming Attractions
Because of the 4th Holiday, Pres. Dave's first board meeting will be moved up to Tuesday, July 13th. It will be at 4:30 PM at BCL. Dave reminds all that members are always invited to sit in on these meetings if they would like to learn more about Club business activity.
Next Week
Pres. David will begin his 'year' with an open meeting of interaction between the leader and the led. Should be a lots of fun, fact and fiction event.
Odds & Ends
Nice to see new mom Michelle H. back after a long absence. Unfortunately, she used this occasion to announce that because of staff cutbacks and resulting increase in workload, she feels that she must submit her resignation from the Club after 7 1/2 years of membership. She is counting on keeping in touch and continuing to help our fund-raising efforts as much as possible.
HAPPY BIRTHDAY - Toni Arsenault (6/28) was our song recipient this week.
WORLD PEACE - OBR noted that District 7950 supported Rosamaria Carlozzi will be heading for Thailand within a few days to begin her three month World Peace study in Bangkok now that unrest in that city has subsided.
IPP Bob invites you to see his "final" message on the RCNB web site.
And Finally
A boy and his mother stood looking at a dentist's showcase. "If I had to have false teeth, mother, I'd take that pair", said the small boy, pointing. "Hush, Willie", interposed the mother quickly, shaking his arm. "Haven't I told you it's bad manners to pick your teeth in public?"
P.S. If you thought that with a change of command the weekly "humor" might go away? Not a chance!!!!!
Orren Robbins
GAM Editor