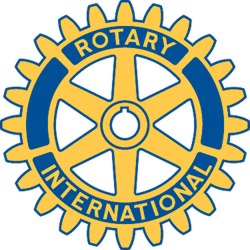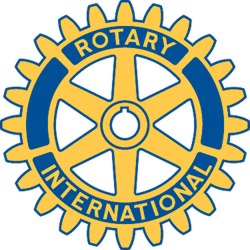 Rotary Club of New Bedford, MA - Weekly GAM
GAM...A nautical term describing the exchange of news between vessels departing and returning from its port...
2008
This week's Meeting will be at the usual time, however, we will be meeting at the Ocean Explorium located at 174 Union Street, New Bedford.  Those in attendance will be treated to a sumptious meal arranged by Dave Biggs, who is responsible for arranging the event in total.  This is a $MM Dollar meal and all members will be billed regardless of attendance.  Of course, we would rather see you...
Announcements
The Every Rotarian Every Year (EREY) fund drive that benefits Rotary International Foundation is in motion.  President Jim presented the club with his 2nd installment of $20 to help get him to $100 by year end.   Tom Riley who collects lunch and other proceeds reported that at least a few others are catching on and writing their checks as well.  Make it a point to start your installments soon.  President Jim would like nothing better than to report 100% member contributions on behalf of the club by June.
Another important announcement by President Jim cited the fact that we will again be visited by a District 7950 sponsored Group Study Exchange Team from India.  The visit is scheduled for April 23rd for the whole day.  We need members of the club to help out on this date.  Contact President Jim if you can assist for either all or part of the day.
Last Week's Meeting brought forth an interesting Guest Speaker from UMass who spoke on the subject of Sustainability.  Many thanks to club member, Marina Dippel for bringing Susan Jennings on this date to address us.
AS of last week, we also welcomed our newest member, Marc Shpritzer, who was inducted by the Honorable Orren Robbins.  Marc was sponsored by President Jim.  He resides in Dartmouth and is owner and manager of Handy Candy. 
Save the Dates!!!
February 13th.......................Lunch at the Ocean Explorium - 174 Union Street
                                           Enjoy a $MM Meal hosted by Explorium Director, Mark Smith
February 20th.......................Lunch at the Wamsutta
                                           Club Assembly - Wine Tasting
                                           Less than Sixty Days to this Event!!!
February 27th.......................Lunch at Salvation Army
                                           $$ MM Meal - Battle of Bells Award Luncheon
                                           Don't forget to respond to Linda Morad if you plan to attend
March 5th.............................Lunch at the Wamsutta
                                           Pam Maloney discusses Autism Support
March 12th.......................... Lunch at the Wamsutta
                                           Bring a prospective member to Lunch Day...
April 11th............................ Mediterranean Wine Festival
                                           Start selling Tickets and finding Silent Auction items now!
April 234d............................District 7950 BSE Visit - Visiting Club from India
Thanks for reading the GAM...Look forward to seeing you at upcoming meetings...
Pres. Jim
Pres. Jim