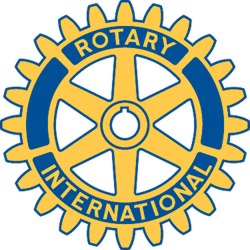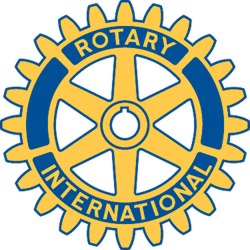 Rotary Club of New Bedford, MA - Weekly GAM
GAM...A nautical term describing the exchange of news between vessels departing from and returning to their ports...
2010
This Week
Whoa! As you know, I have been to well over a thousand Rotary Club meetings in the past thirty-plus years, many memorable for one reason or another; but I think that this weeks talk by Norman Katz comes awfully close to moving right up to the very top of that list!
For almost 40 minutes you could have heard a pin drop as he captivated us with his account of the John F. Kennedy assassination in Dallas on November 22, 1963, and the Cuban Missile Crisis in July 1962, with a first-hand, "I was there" report of long classified information on those historic events.
Mr. Katz, a retired Secret Service Agent who served in the JFK and LBJ Whitehouse eras, is a Sharon, MA resident, active in town government, business, and community service, has a remarkable background as an actual participant in these important national and international events, and presents them in what can only be described as an honest, educational, and colorful way.
Those of you who missed this meeting lost a truly incredible experience as Mr. Katz guided us through a look at the complex system of government back-up, assuring unbroken presidential leadership in the event of a national disaster, and behind the scenes accounts and graphic photos of the tragic death of President JFK and subsequent elevation of Lyndon B. Johnson. His report on the Cuban Missile Crisis - noting that that event "was the closest that the world has ever come to all-out nuclear war" was memorable, indeed.
Ron Melbourne, who arranged this program, also deserves a standing ovation!!!
VISITORS AND GUESTS - We welcomed Lucille Cournoyer, guest of Linda Silveira; Joy Freitas, Alan's (long suffering) and lovely wife; and Jason Ruel.
Coming Attractions
STOUGHTON MILLION DOLLAR MEAL - On the occasion of the 50th anniversary of the "Million Dollar Meal" that originated with the Rotary Club of Stoughton in the late 1950's and is now a would-wide event - a specialk M$M will be held at White's on Sunday, June 27th, with proceeds going to the Rotary Foundation to aid in the elimination of Polio. Check Pres. Bob's Wednesday e-mail for details.
Next Week
I keep forgetting to ask, and others keep forgetting to tell me - so next week will be a surprise. The induction of our newest member, Jason Ruel, will be a part of the program.
....and, the following week - June 23rd, will be the induction, or re-induction of Pres. David, and the induction of his officers and board of directors. Our meeting that day will be from noon to 2:00 PM - hope that all can attend and stay a bit longer than usual.
Odds & Ends
Several of us enjoyed a delightful dinner and inspiring Rotary experience at the installation of District 7950's 2011-2012 Governor, Fairhaven Rotarian Charlie Murphy, last Thursday at the Century House, with lots of District folks in attendance. In addition to Charlie's installation, incoming Rotary Club presidents David Biggs, Dorothy Cox (Dartmouth), and Jay Simmons (Fairhaven) were also honored at this important District event - being inducted by outgoing DG Terry Humfryes.
Last week's honoree, Carole, again thanked the Club for recognizing her and gave special thanks to her mother for instilling so many good things in her upbringing.
How many of you noticed Peter Ashworth's picture in today's (June 10th) Coastin' Magazine? Hmmmm... how little we know about so many of our members!!!
Sad $$$'s contributions to assist the family of the little girl who drowned in a family pool a few days ago, totaled $180.00. Joy Freitas initiated this thoughtful gesture to help one of her friends.
Speaking of Freitas - Interesting that Alan was the only 'secret agent' to respond to Pres. Bob's last minute suggestion on Wednesday.
And Finally
"Well, Pat", the doctor greeted him breezily, "what can I do for you?" "Faith, sure an' if I knowed that, I wouldn't have to be payin' you two dollars for tellin' me, now would I?"
Orren Robbins
GAM Editor