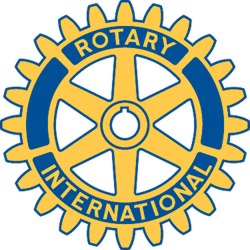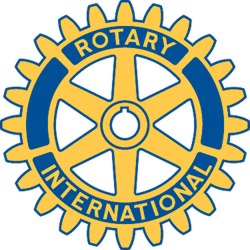 Rotary Club of New Bedford, MA - Weekly GAM
GAM...A nautical term describing the exchange of news between vessels departing from and returning to their ports...
2010
This Week
This week we had fun, fantasy and fact from a man who put the "Class" in Classification Talk; a Rotarian who was celebrating his twentieth anniversary as a member of our Club, and also as the lucky husband of wife Joy - none other than Alan Freitas!
His (fact) presentation started with an enlightening discussion of his business, Priority Management, centering on work efficiency, thoughtful planning and technical assistance. Using catchy themes such as "Decide, Do, and Deliver" he outlined the extensive program of training offered by his organization, and also included an in-depth look at the value of taking full advantage of the flexibility of e-mail management and full use of computer technology,
Then the fun and fantasy began with a series of colorful family photos, a bit of personal insight ranging from infant to adult, and a lot of in-between such as military service during the Viet Nam War as a member of the United States Air Force in the early sixties. Non attendees missed a good one, for sure.
In other businessm Pres-Elect David introduced visitors Don Neves and Joe Quintal, representatives of the Clyb Madeirense, and presented them with a check for $500,00. Club Madeirense has been raising money to assist the residents of Portugal who recently suffered severe damage. 100% of their fund-raising goes directly to affected families, being delivered personally to Portugal by New Bedford club members.
OTHER VISITORS AND GUESTS - Jason Ruel, financial manager/planner from Mattapoisett, joined us for his second visit.
Next Week
May 26th we will be joined by thirteen women members of a Mexican Rotary Club, accompanied by a contingent of the Rotary Club of Fall River led by Carolyn Smith.
.... don't forget - June 2nd will be the Carole Johnson Roast. Should be a ton of fun...
... and June 9th, ADG Ron has lined up a remarkable speaker, Norman Katz, a retired Secret Service Agent from the John F. Kennedy years. This will be a very interesting meeting, to be sure.
Odds & Ends
Pres. Bob announced that at the District Conference last weekend RCNB was recognized, receiving a Rotary International Presidential Citation for fulfilling a number of important goals. We also earned a District 7950 Citation for our work in Literacy and Numerary.
Sarah has accepted the assignment of planning the 2011 District Conference for then District Governor Charlie Murphy. This event will be held in April on the Island of Martha's Vineyard. She can use your help, and is looking for volunteers to assist her with this important activity.
Pres. Bob has been in touch with our May 5th speaker, Michael King. Mr. King has indicated an interest in joining our Club in the Fall.
New name badges are ready thanks to treasurer Nancy who printed up all of the names for them. Get yours, wear it, and above all..... don't lose it!
Still time to get your application in to PDG David Clifton if you would like to be considered to be the Team Leader of a late October GSE trip to Scotland - a once-in-a-lifetime experience.
And Finally
When the Kentucky colonel was in the North, someone asked him if the Kentuckians were in fact very bibulous. "No, suh", the colonel declared. "I don't recon they're mo' than a dozen Bibles in the whole state."..... Hmmmmm, bettr look that one up!
Orren Robbins
GAM Editor